if you're keeping up you know i've kept you waiting for a bit long. sorry. i'll have you know i was only doing it to be like amy, who is pretty much the coolest person in the entire world. and who has been keeping me waiting for over a month. it was harsh, man. only because i love her. you know she actually got to speak at parsons about photo blogging? and this was back before nobody did it. o.g. man.
here on oahu i was pretty excited to take horrible shots of cinema paradise's island independant film festival (iiff).



scooping genegebus the partyrazzi



hey! chris kalima! HEY!



the much anticipated trailer from all that green-screen work a few weeks back. with live accompaniment. i forgot to tell you it was all silhouettes so i was able to point to any figure and go "HEY! that's me!"



ps if you want to hire chris go go here



watched "death of a president" tonight. well... actually i watched about 45 minutes of it. the footage was pretty good, but i was getting bored with the flow of the story.



friday was a very special party at tiffany n co. in waikiki



i was pretty early. um.



skip ahean one hour. ah. ok.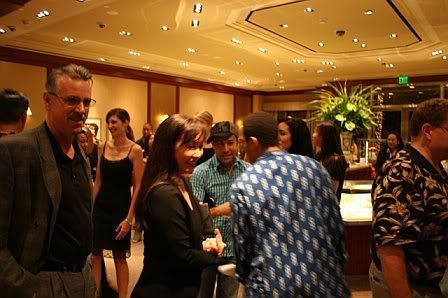 frank gehry. FRANK GEHRY? yes. frank gehry. he has debuted a new collection for tiffany n co.. watch out elsa!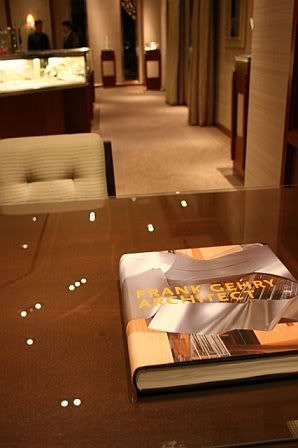 searched high and low for the goods. this is atlas. not gehry.



getting closer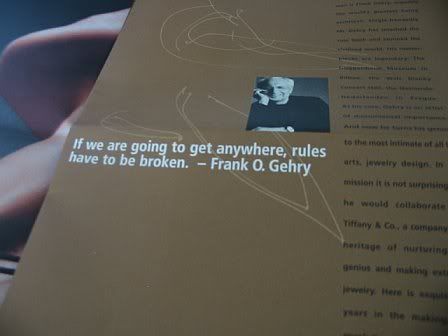 DRAT! distracted by yummy shrimp wrap thingies



i better check on alicia. she was very interested in a lot of items that were in the new condo price range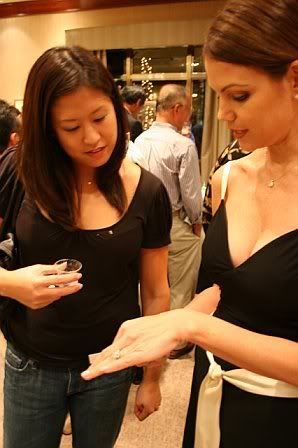 HI!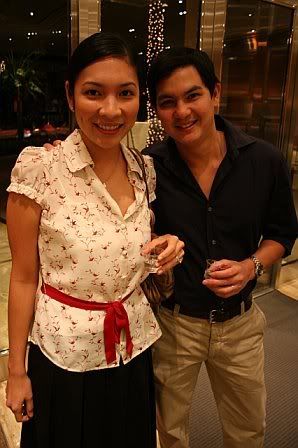 gehry? i don't think so. he wouldn't make a necklace that symmetrical



kyle honey! he totally remembers you. he was like "oh ya! that tall skater kid"



gave up looking for gehry. hi ladies!



these guys were fabulous to the extreme (i rock a mike like a vandal) (wait) (sorry). how about a sake sample sequence. for the kids.


hi roz! we wish you were here...



campai



finally got to see the collection. it was ...ok. wait-- i take that back. i really liked the fish collection. the wooden cuffs were more christa than a watch with an animal print band. but they wouldn't fit over my sasquatch hands. booo. the ring is definately on my wish list though. it was SOFA KING amazing.



saturday was veteran's day! me and kyle and the monks walked up to punchbowl, collecting chad on the way. the grounds are nice-- it was my first time up there. we explored this creepy bunker/cave thing where they kept the lawnmowers and ... the boxes for burying. the ceremony was nice! we got a flyover! i was using kyle's ae-1 for that so when i get em processed i'm so going to show you!
sunday was beach interlude. but on the extremely low-key tip



back to iiff



early as usual. it was just me and the three young filmmakers that won the workshop challenge. bravo! being early is a very respectable habit, bright young adilts. you are on the right track.



i feel like i haven't seen makana play at next door since ever so i was pretty happy with this situation



chris kahunahana belted out such a lovely rendition of Napo'o Ka Lš. ok. totally lying. but wouldn't it be cool??



you can't tell here but i was trying to get makana doing the live score for the trailer. HEY! i think that mght be moe up there...



HEY! there i am! er.



kahunahana on the big screen



so george tahara. anyone who went to school here and is my age probably remembers his films. a lot of good ones about hawaiian history (LOVE boyhood of kamehameha) as well as super controversial films about poor young native hawaiian boys sniffing glue and even doing herion. i didn't go to school here but i totally remember coming in from recess to find the classroom curtains drawn and that awesome movie projector out. HOORAY!



that's all i got. picture quality may or may not start to imporve. it's a mystery!
xoxo