so where did we leave off. oh ya. getting our ride on to the hotel. i have to admit, it was at this point where i was about to bone out and stay downtown. the idea of being stuck somewhere in waikiki wasn't sitting too well. i can't remember what made me say "fuck it". oh ya-- it was derin. derin who by the way isn't even in the ride.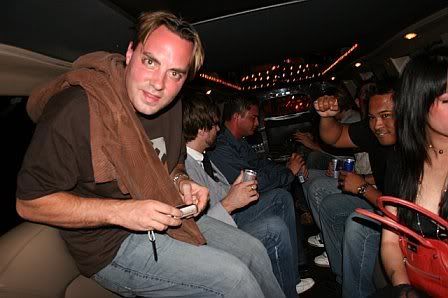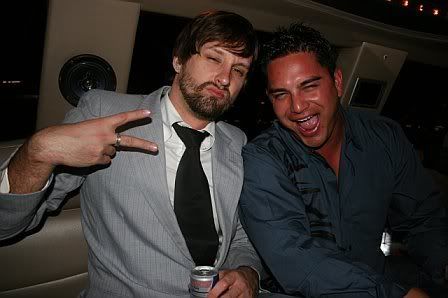 this was our champagne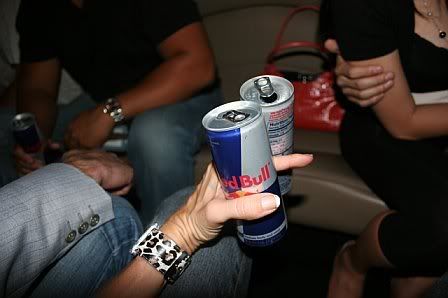 and apparently i was filling in for the much needed women. but don't worry. we are picking them up now.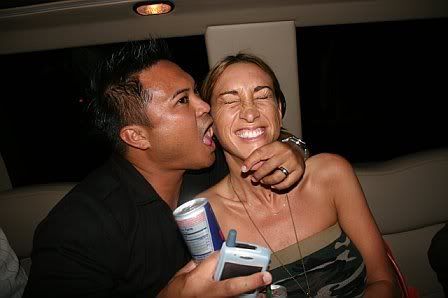 maleko. we'll take care. promise.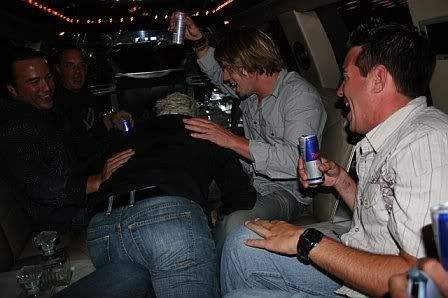 stopped by femme nu to grab cheryl and her ladies. what you missed was flashee hand carrying them in to the car.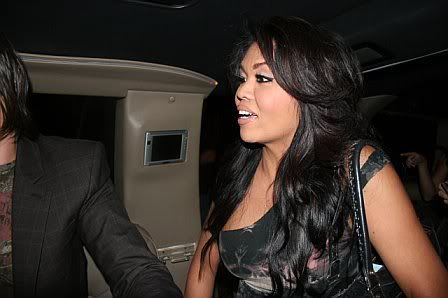 it's time to take care of our man.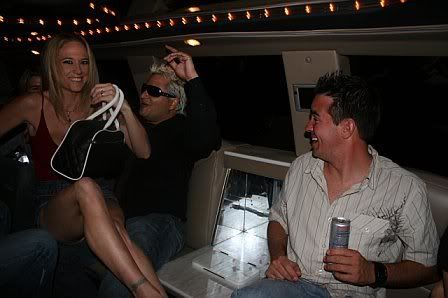 *censored* ok we're at the hotel now.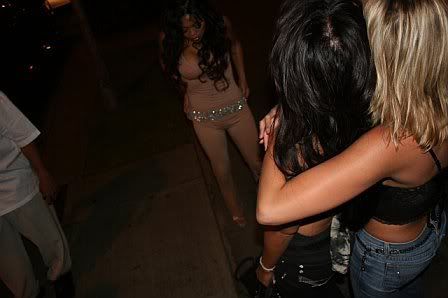 haw haw flash what happened to your SHIRT.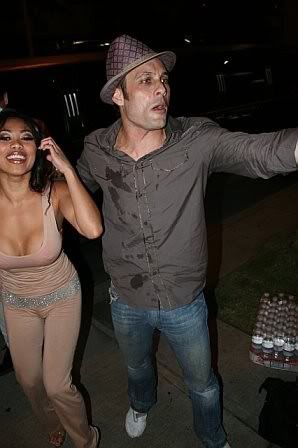 oh... dear...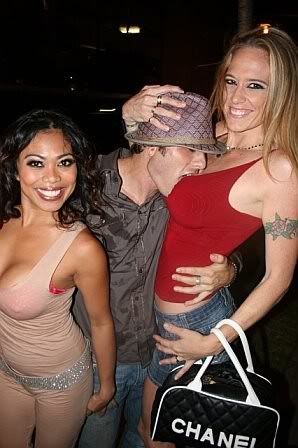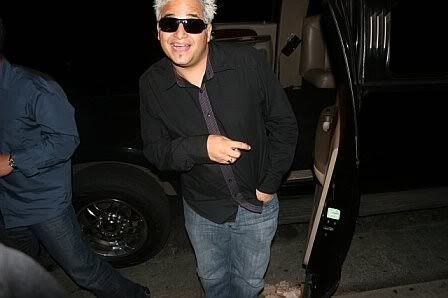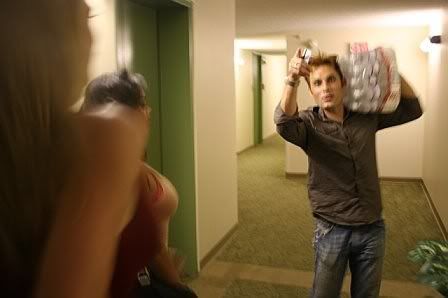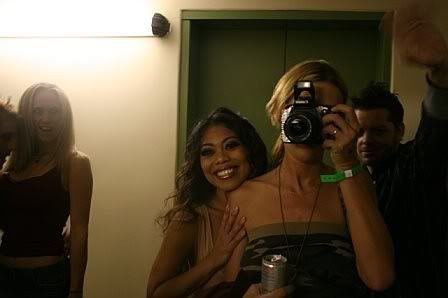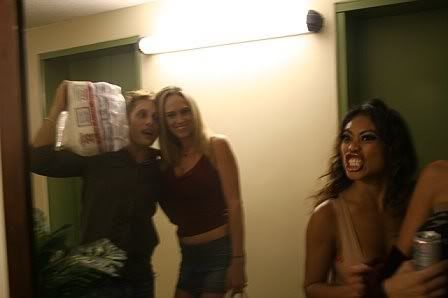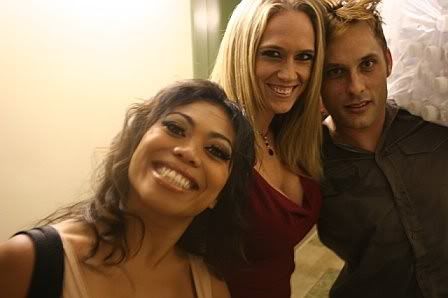 the room looked hot. i'm sorry, i know you can't tell.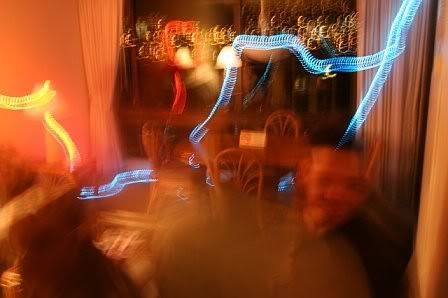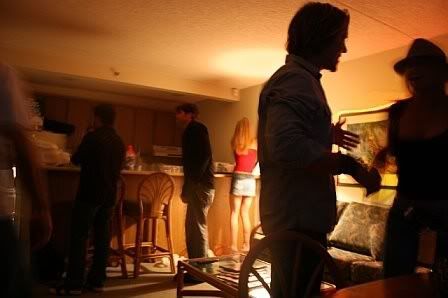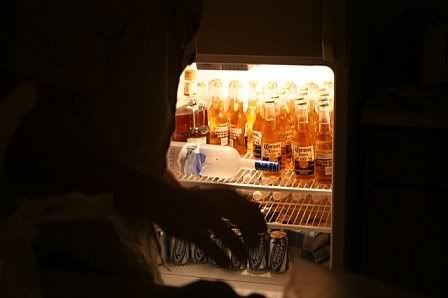 and that's all you get to see. it's not all WE saw. but ya. sorry.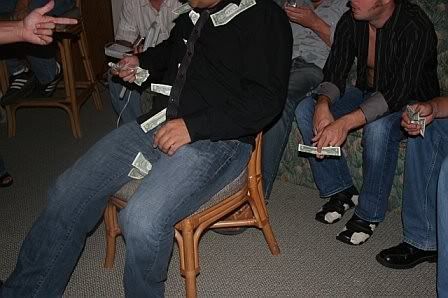 going to lotus? it was nice to have a ride there since it's in the midddle of waikiki. LOTUS! i have tried to get here so many times but never actually make it. i am bumming about that now. the place was FABULOUS. i love lotus! i love lotus!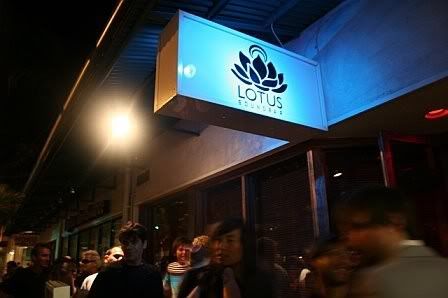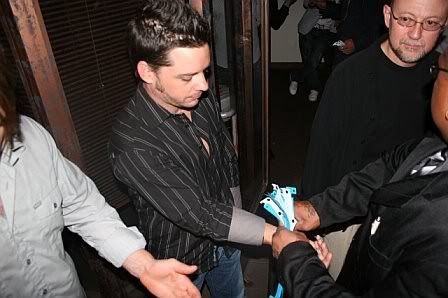 ramyt! how come it too me so long to get here man. let's be friends again. i didn't mean it. parking.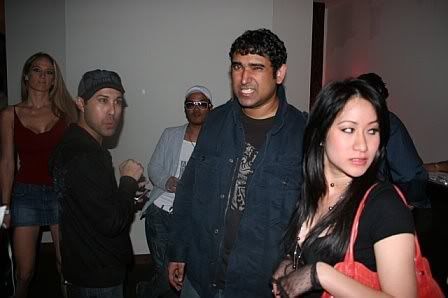 the bottom floor was hip hop. GOOD hip hop.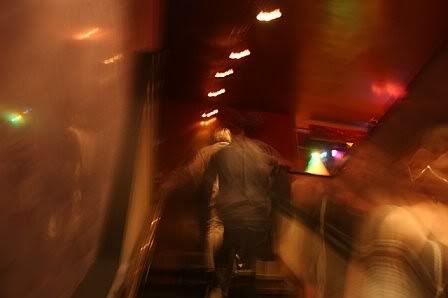 upstairs was some house stuff. and like a million adorable japanese tourists. the girl-guy ratio was in their favor hardcore. all you guys looking for these women? they are at lotus at 2am. but be nice to them. i love them.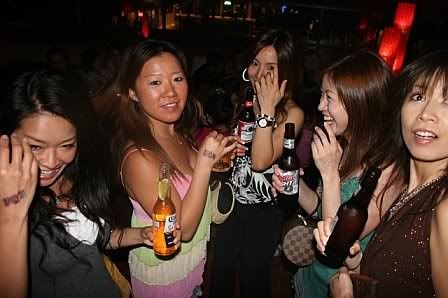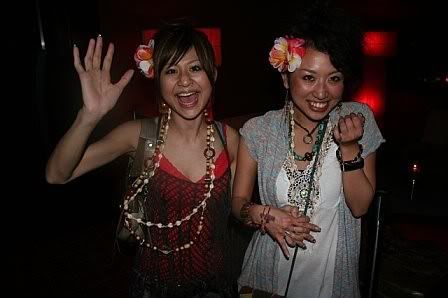 to the right of the bar is the super secret extra stairway. as if there wasn't already tons of tucked away rooms on the main floor.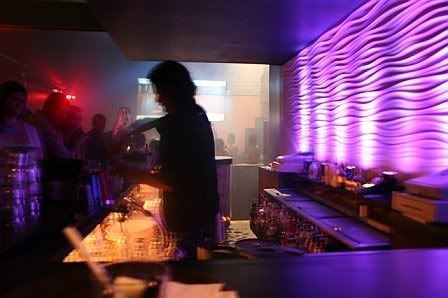 the super duper secret stashed room.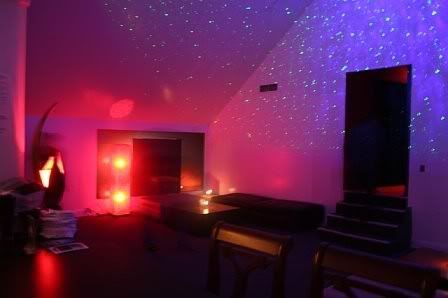 for some reason everyone tucked even deeper into the super duper DOUBLE secret stashed vip room. that was all dark and shady.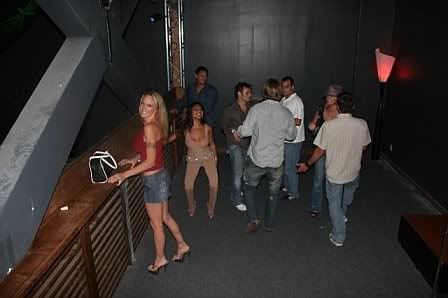 but we could lurk most of the club from up here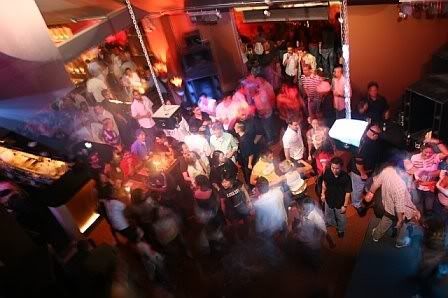 ha ha ryan laskey was saying thank you thank you THANK YOU to them for not getting a room at the sheraton this night.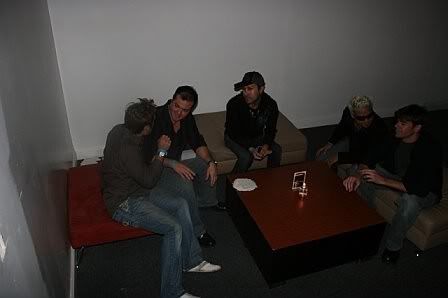 that floor deco? um ya. flash did that.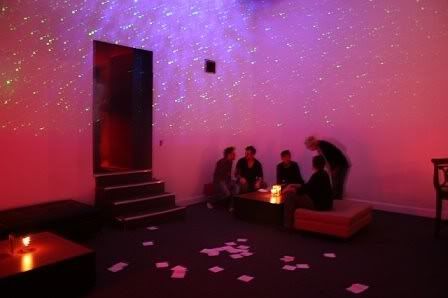 he was fun bobby to say the least.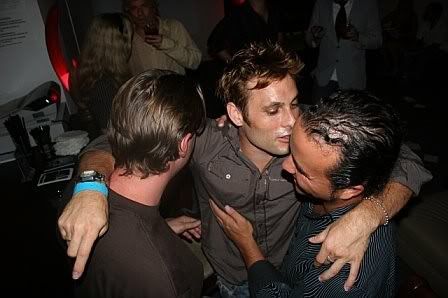 that's not the first one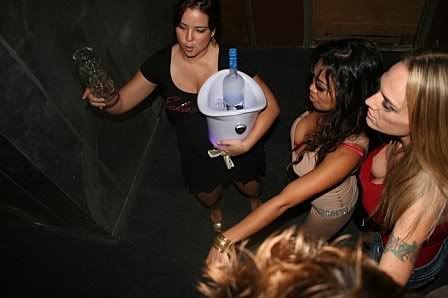 meanwhile back on the hip hop floor...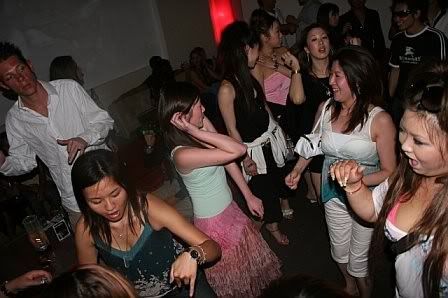 erin made it!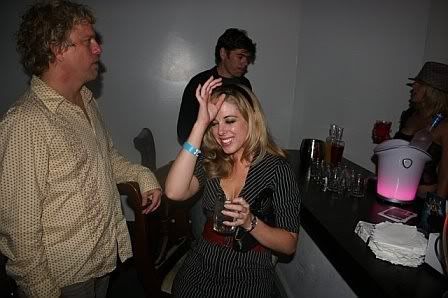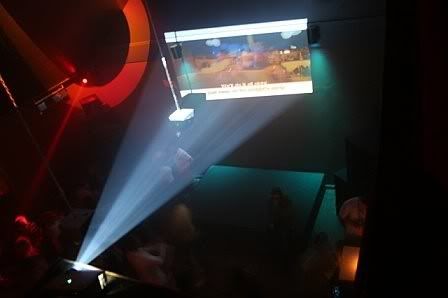 i know you can't see this. trust me it's actually a good thing. it was pretty... naked. maleko kindly bowed out of any more lap dances so matty had them do kamilo for his birthday. happy birthday kamilo!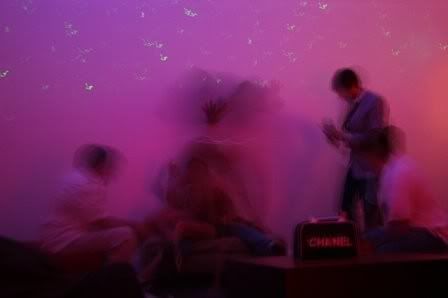 saturday with my new old daytime friend.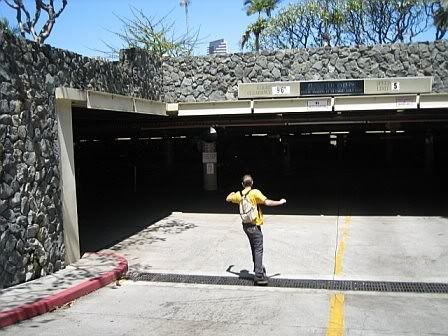 we went to the hawaii state art museum. it's free sometimes!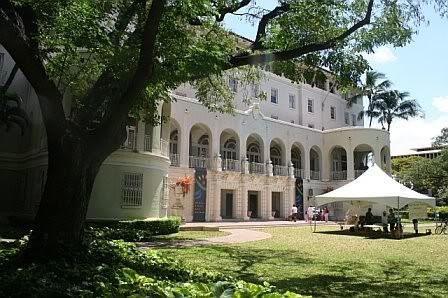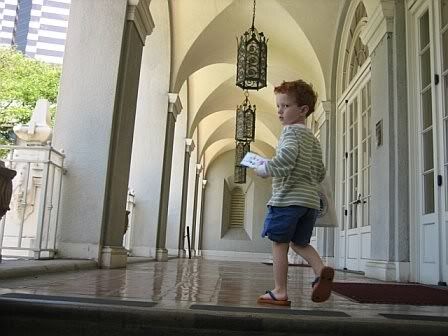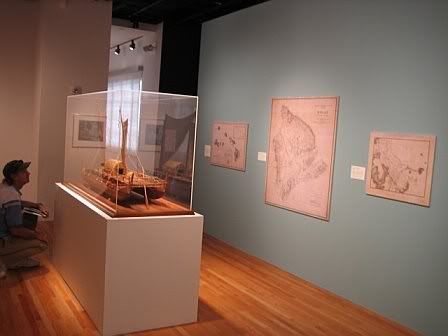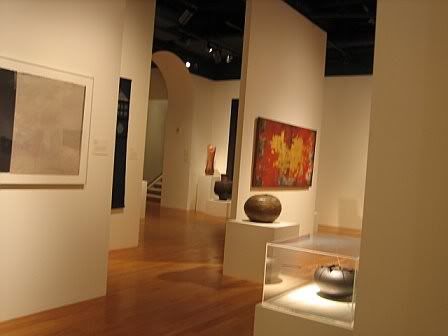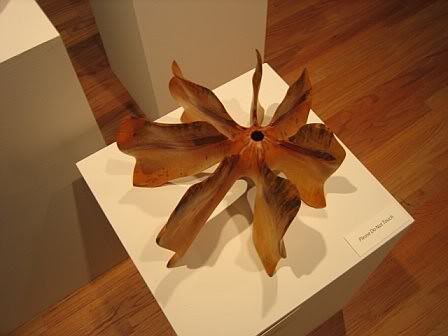 woah. wow.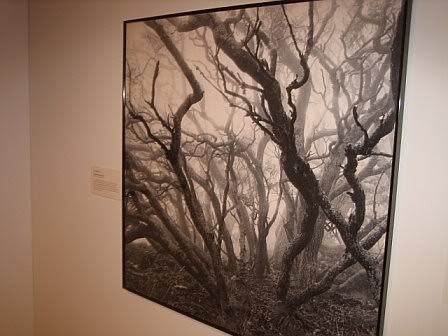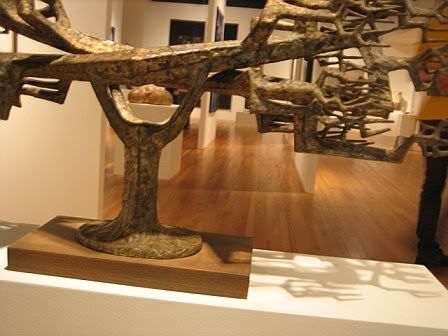 haw haw. square head.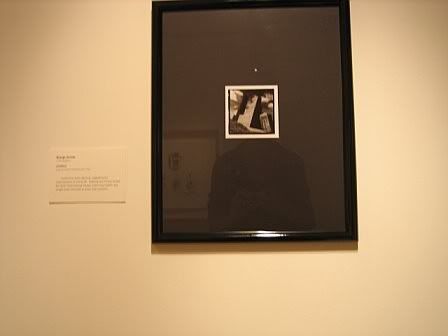 lunch downtown.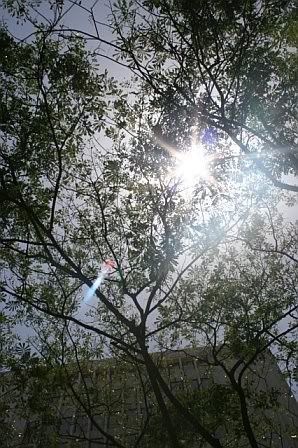 maria's housewarming bbq.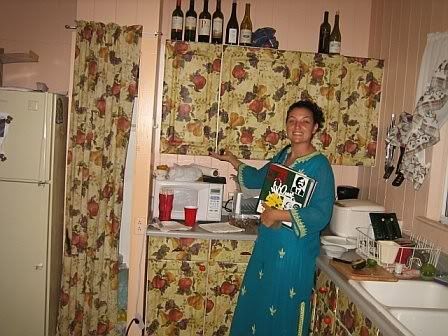 mahealani hanohano's new daughter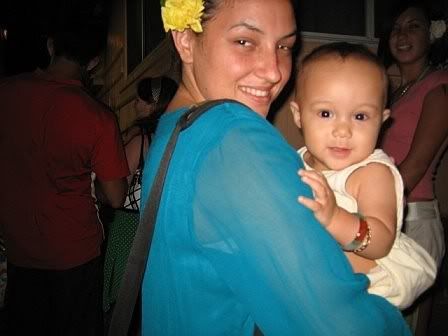 belly dancing at wine the experience.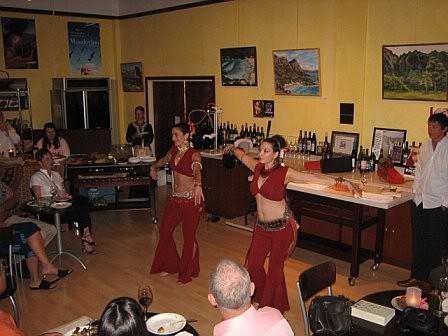 making wine.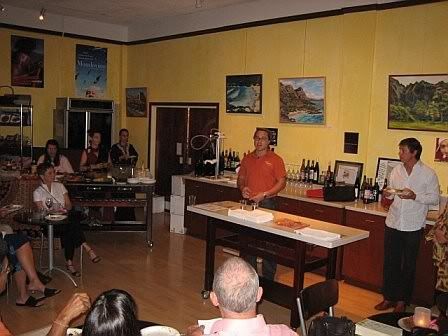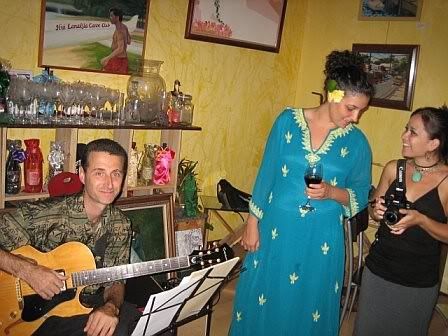 talent on the wall at dig lifestyles.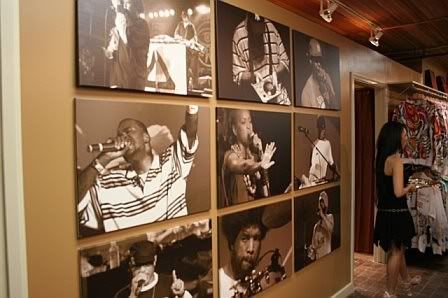 party at dig lifestyles.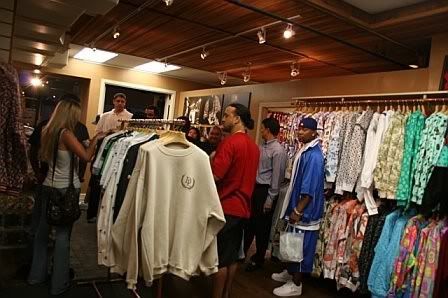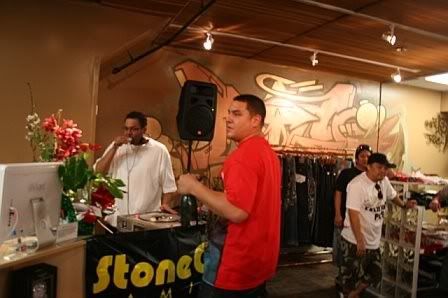 oh! how fun. i totally decided to boycott the focus on my camera for a while. nice.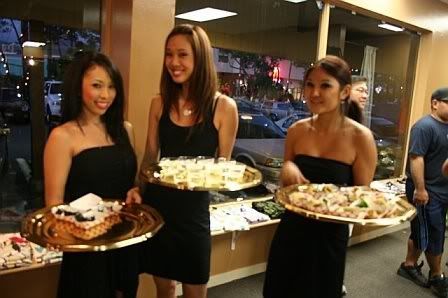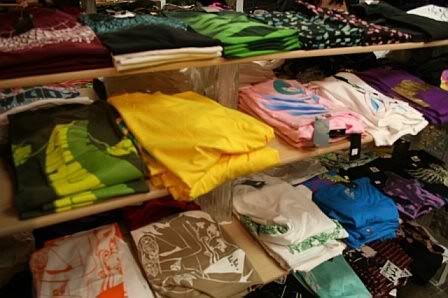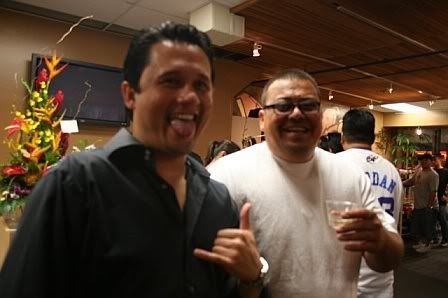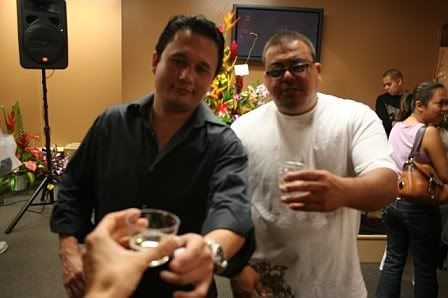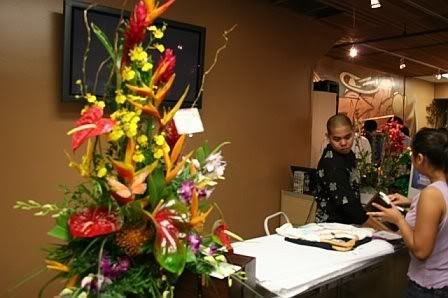 busted trying to shoplift.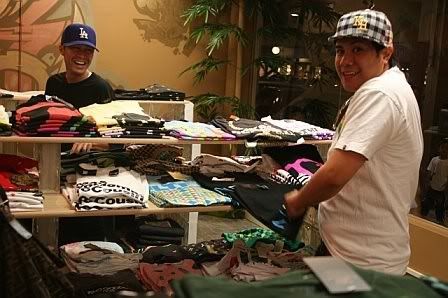 nah. it was staged. for a laugh. was it funny?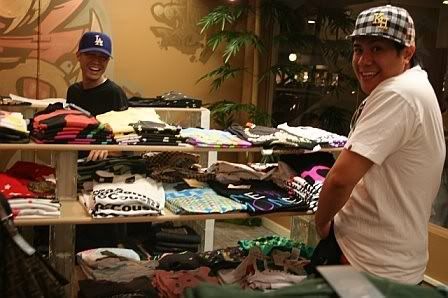 well congratulations anyway. let's be best friends now so i can meet all the dope ass talent you are bringing to the islands.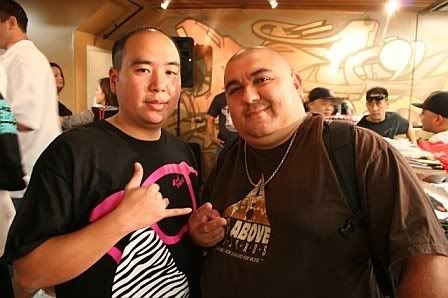 woah.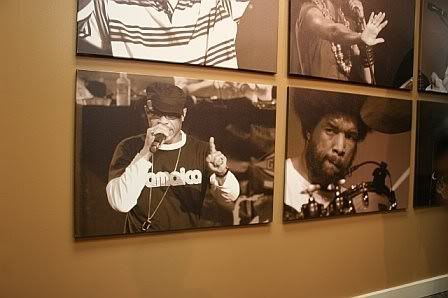 showdown in chinatown starts at 9pm. it's now 8:30pm. cutting it a bit short are we?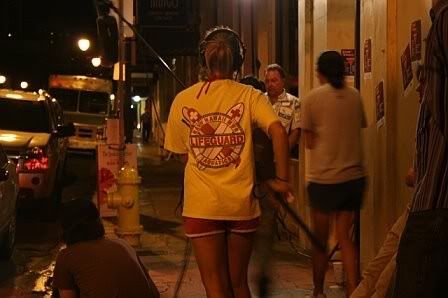 nah! they were totally filming for somthing else. HPU. oh!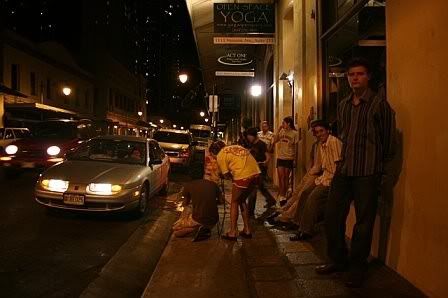 i'm early. drinks with blaine and rob.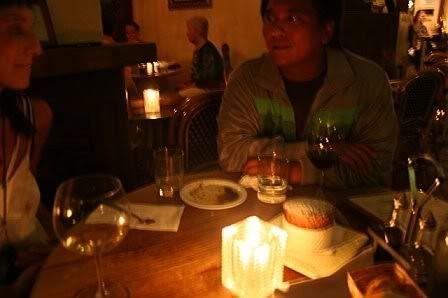 at du vin. hi rhada!



i feel like i'm the last one telling you this. but just in case... showdown in chinatown is a freak film contest slash festival thing that is set up with a quickness. it used to be that filmmakers would be texted the theme and some mandatory props to be used 24 hours before the deadline. then all these mad talented people would be running around oahu trying to get their film done in time then they are all showed at thirtynine hotel. since then it got pretty big and moved to next door. and i think they get a week to make the films now. but ya, next door STILL isn't really enough room for these. MAD people come out. they need to move that shit to the shell if you ask me. anyway, this guy is the one who brought-ed it. i'm still amazed that it's the first time i've made it. but that was mainly because i am not keen on not having a lot of room. you know?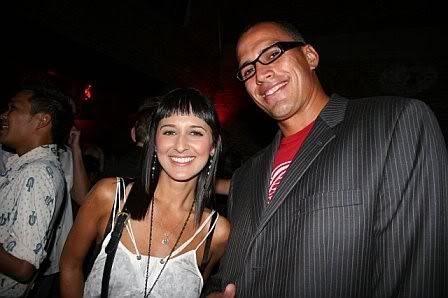 haw haw his SHIRT! do you get it? [screw...... u]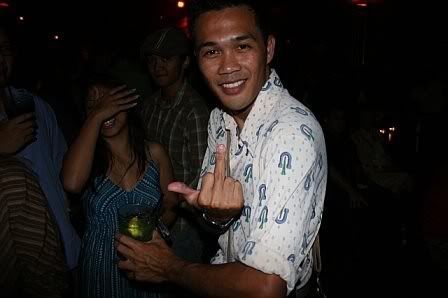 lesley! i just saw her .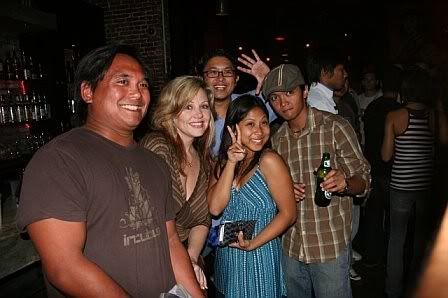 how lucky i was to get a spot to sit and watch. it was majorly crowded.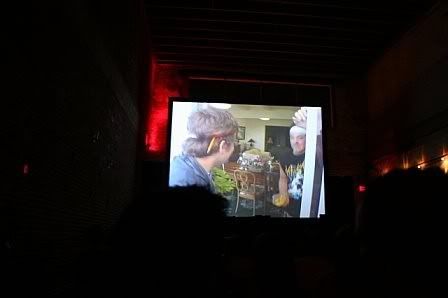 by the way, the LOST people totally should be in some separate category. their stuff was like pro in every sense of the word. my favorite was actually the second one (sorry can't remember) tho.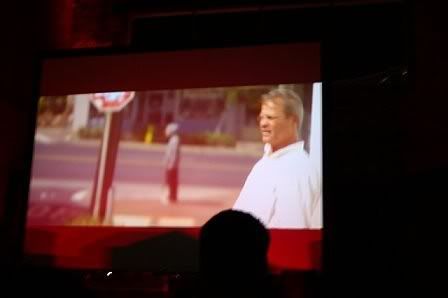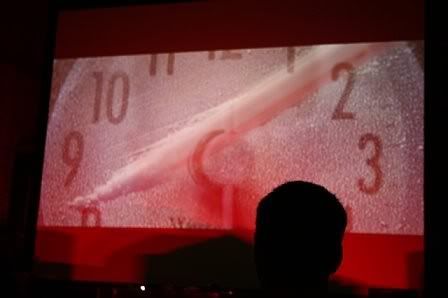 rob was SO funny. he played a mac nerd turned happy feet stepper. you had to be there.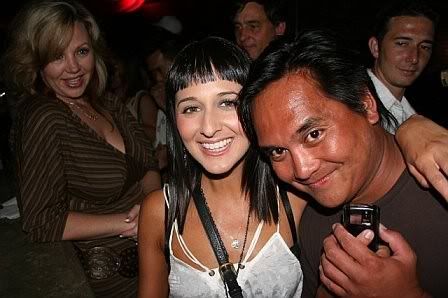 don't forget-- if it's too crowded you can go upstairs to see too. well, try to see. i dunno. next time i'm coming early.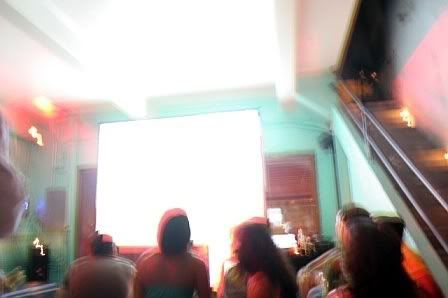 lost ppl won. surprise! nah, it was hella good. ok. i think they used to have a website where they actually had all the entries on there. what's up. i can't find it now. i'll post on my blogger if i find it. cheerio.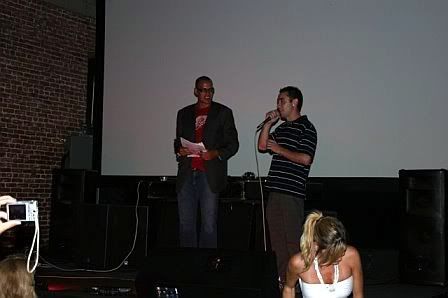 loving imeem. and technology in general.