happy valentine's day! what are you doing? hopefully it's... sweet?

no sweetness in my new favorite thing. fried rice! oh man, how could i have possibly lived this long without ever making fried rice? tellll me! i guess it starts with a rice cooker so thanks colonel. xoxoxo.





as i type this chris is gone. he was always fun to drag to the events for the contemporary museum. that button? it says 'fuck art, let's dance". aw!





there is a contemporary museum downtown you guys. seriously! it moonlights as a bank lobby by day. first hawaiian bank.





the ladies at the museum really know how to take care of their members, yo. i think its time for you to join.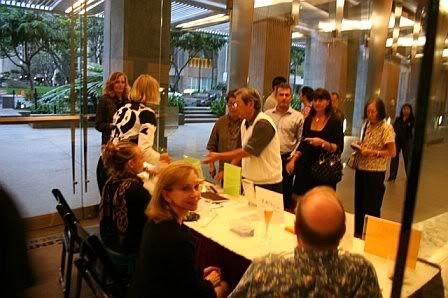 kurk kurokawa! oh man. his paintings were fantastic. mahalo for being you.





and LOOK who's back there! loving that he came. we don't excatly make a lot of public appearances together. *swoon*





berger got a scoop as well.





"hmm yes yes something intellectual"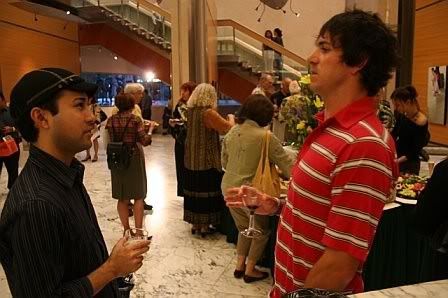 the goldbergs! did you know trisha has a site for metro hawaii? you heard it here first! well... you probably already knew though.





let's see. more paintings. wait...





this isn't the first hawaiian bank....





it's sol de cuba! Hey! it's the cuban place across the street from hawaii theater. my first time here.





i give it seven stars. for the "oh YUCK what kind of martini did you order?! OH WAIT! it's yummy cerviche!" alone.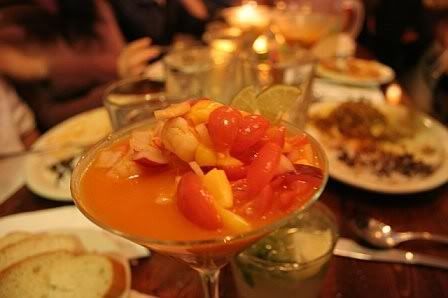 the mojito-by-the-pitcher thing is nice as well





matty-cam. i wonder if he realized that i ALWAYS use pics other people take of themselves? Hey!





kayce loves him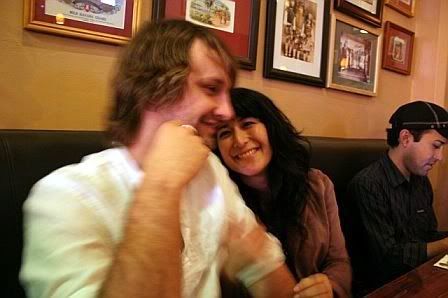 cheers





i was like "kayce! you got martini olives all up in your chicken!" she said this was gooood. it looks good.





so this is underexposed across the street....





and this is overexposed across the street. anti gravity show up next!





derin hooked us all up with tickets to see the show. it was an acrobatic sextravaganza





they did stuff on a big cube





and on a big trampoline thing





but the show itself was very erotic. not a lot of clothing happening on stage





hot woman making dramatic poses while two men interact? check.





der was loving it





kyle honey you TOTALLY should have just come. i mean, look! the dude skateboarded across the stage.





the bouncy stilt shoes thing was like the grand finale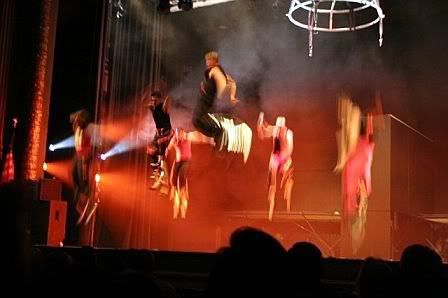 but they didn't just jump around the stage. they totally bounced all up and down the isles too. splendid!





i know you really can't tell what's happening. close your eyes and picture it. now open them. there!





they had this GINORMOUS balloons all over the place. crowd interaction! they were a lot bigger than they look here. the kids were trying to take them home after the show but they didn't really fit down the isles. it was so cute.





so friday. wasting time before lauren hill. stopped by hard rock cafe to see chris perez's party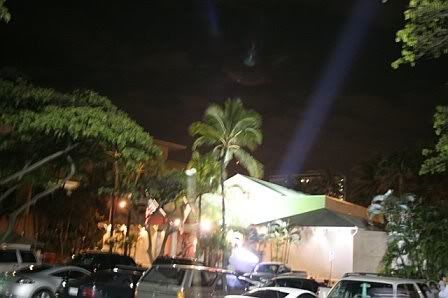 oh ya, pro bowl! that's totally going on this weekend.





how did they swing veronica you ask? oh, you know. wave family.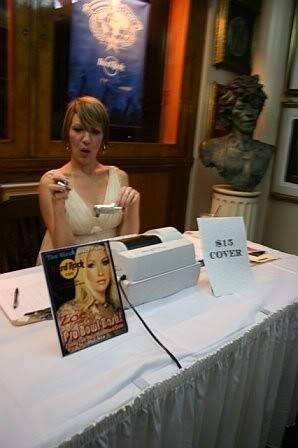 byron the furr was there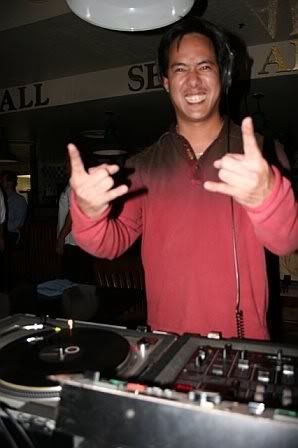 and it looks like justin is doin a little scoop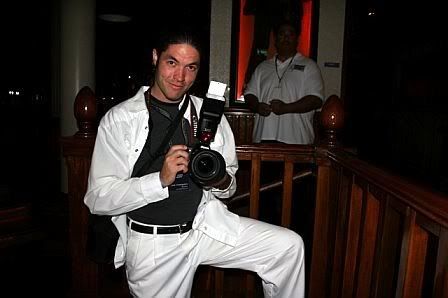 eric and eddie are in texas right now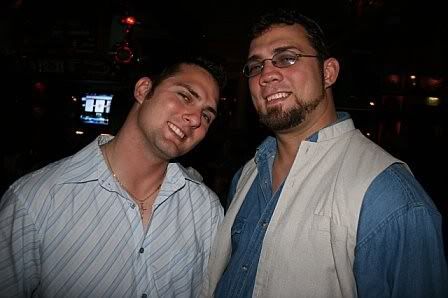 hi!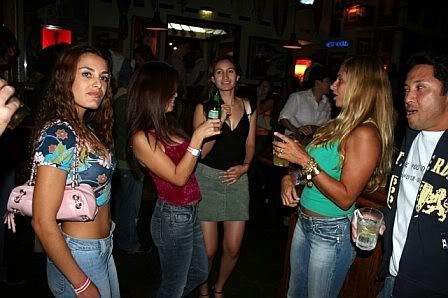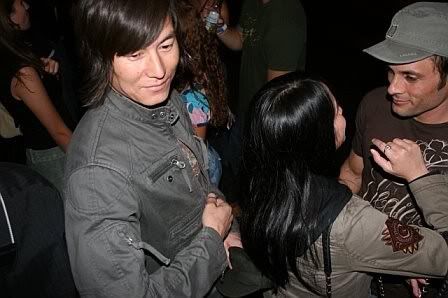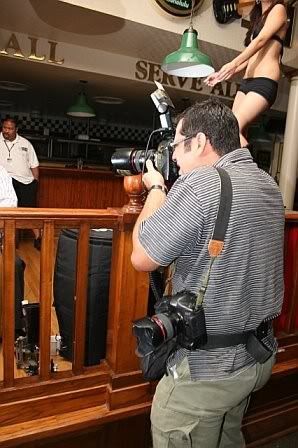 saw terren. he's totally an other now on lost. i just finished the second season on netflix. it's pretty ok, man. i like the twists and turns that go back in the same direction they came from without really moving forward. fun.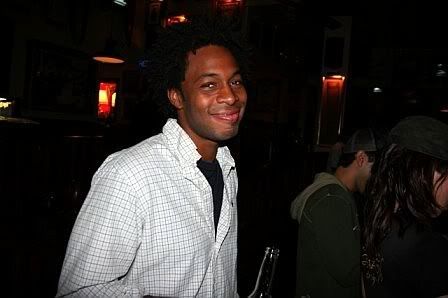 miss kaleihikina took all of us out to kapolei in the soccer mom van. we love her for this. that's a long-ass drive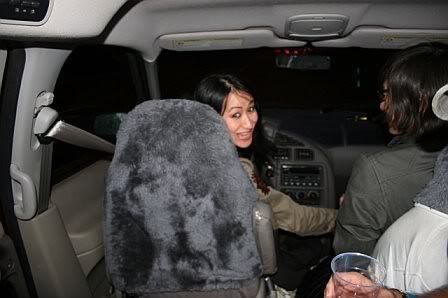 laka was the first face we saw. i feel bad because this wasn't the actual face he made but it's all i got of him. thanks for the bands laka!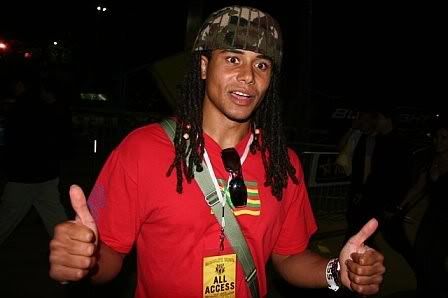 were you there? this was pretty much what you saw the whole time.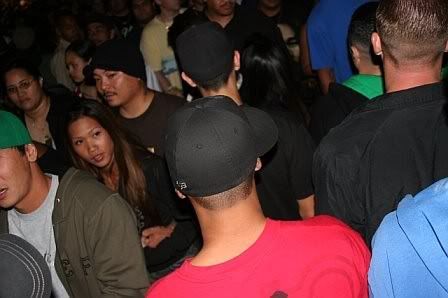 "yo james!"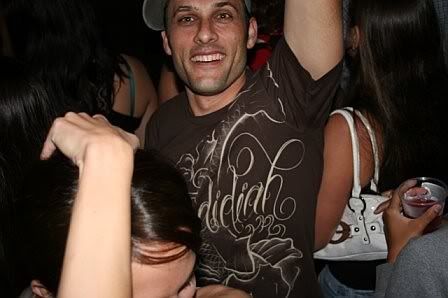 "yo flash!"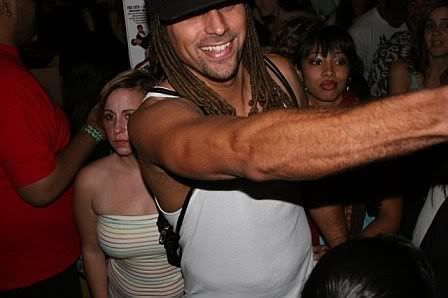 aw. wayne enos and amanda. she didn't even recognize me at all. it's only been like three years. have i really changed that much? i mean, i still have a camera in my face.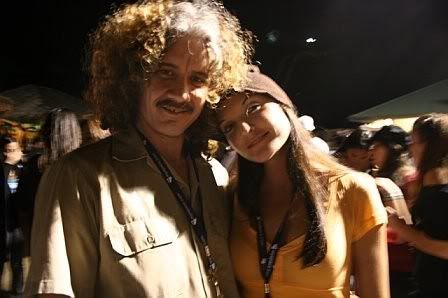 that's collette! pronounced "call-ete". at least that's how flashee says it.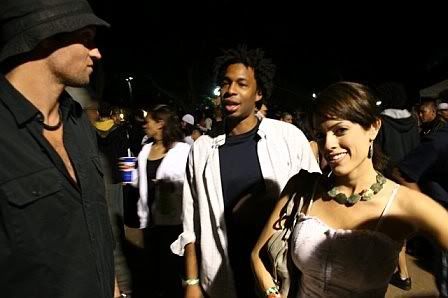 hot volleyball players from brazil? check!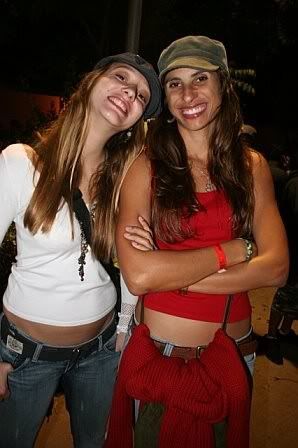 hot sisters with a knack for accessories and fun? check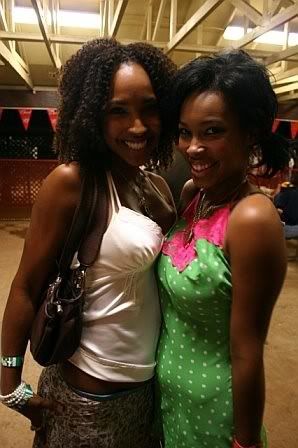 haw haw flash. put it down for ONE SEC!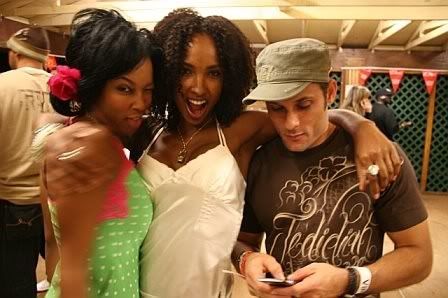 so ya... i mean, there were people there.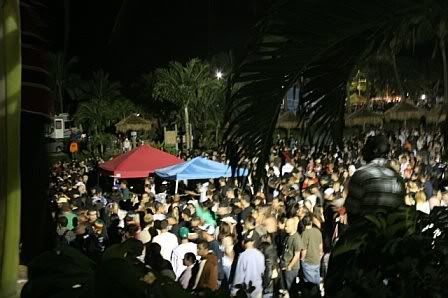 this is what was going down in the VIP. everyone at the show seemed super hungry. it was strange.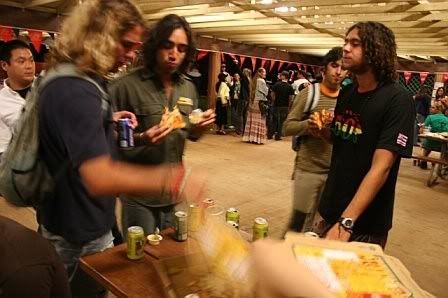 working my way to the stage to see miss hill. it was a pain to say the least. but HEY! of all people to run in to. mister james owen. wait. i mean jimmy beach. and ryan! i'm not gonna lie to you, the haole's were definitely easy to spot in the crowd.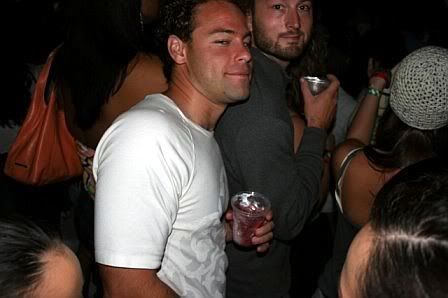 saw a lot of this.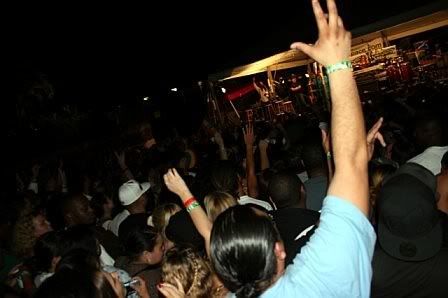 attempt one of two to show you that yes, i did in fact see lauren hill on friday night at marley fest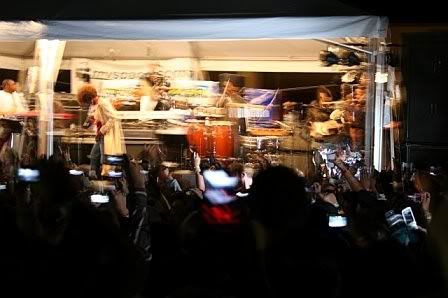 i also caught the lovely maria remos. not singing, unfortunately. that's at jazz minds. and indigo. just saying!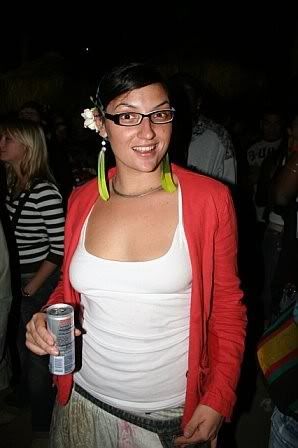 whatwho. hmmmm. i can't tell... i'll just guess and say travis omega 6 and nabahe the warrior?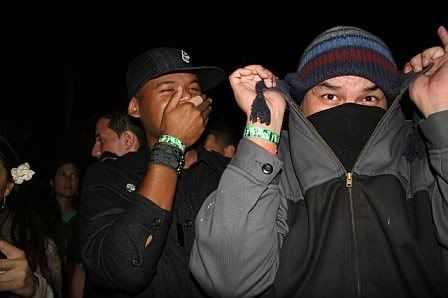 so we really wanted to leave about 5 minutes after we got there. wait! i'm noticing the crew was pretty color coordinated tonight.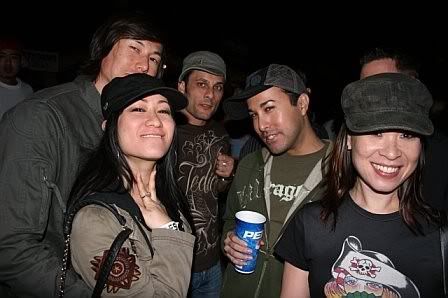 what. oh-- i wanted to show you that i was, in fact, representing the correct colorway.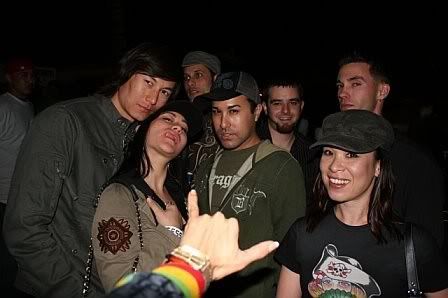 attempt two of two to prove that i did, in fact, see lauren hill. see? there's her hair. SEE?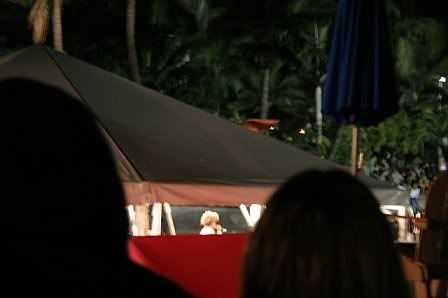 i also saw psychomilf :)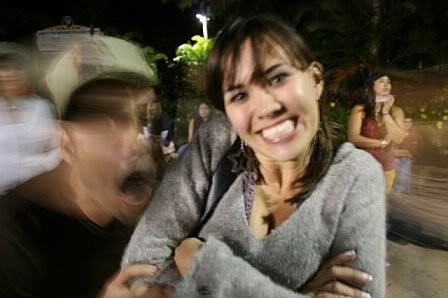 what now. oh god. derin totally invited us to his house. as some of his best friends ever we all found it funny that this was our first time over there. it being in aiea probably has a lot to do with that. lol at him jumping the fence to let us in.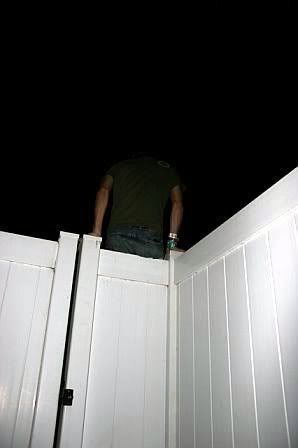 totally in the suburbs now. and haw haw derin it's only FEBRUARY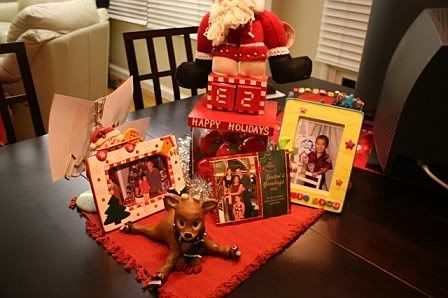 it was fun poking around through all his things though. shoots der!

..eb07/wk2/5c8.jpg">


AW! tell me that's not the hottest 90s hairdo ever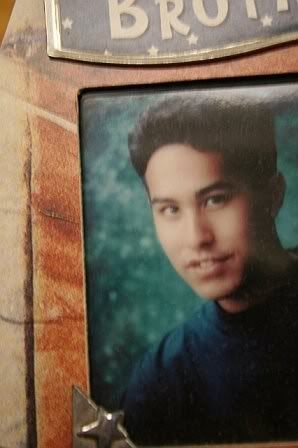 flash cam: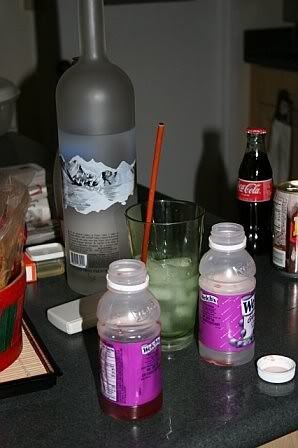 flash cam: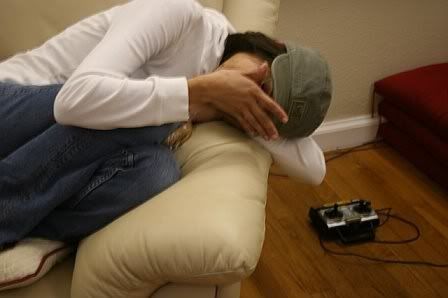 flash cam: when he took this he was like "this is totally a cw shot"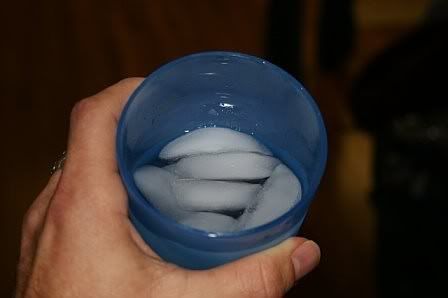 flash cam: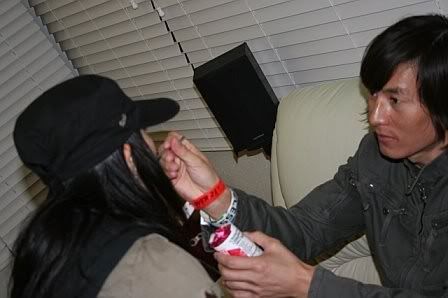 flash cam: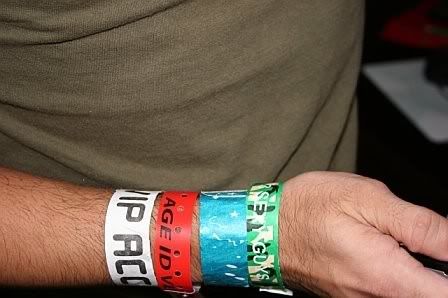 flash cam: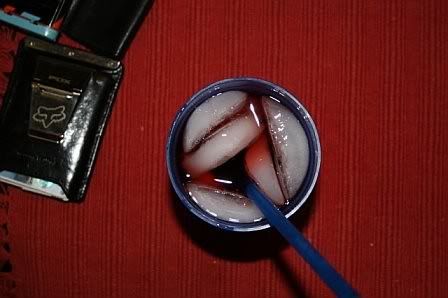 flash cam: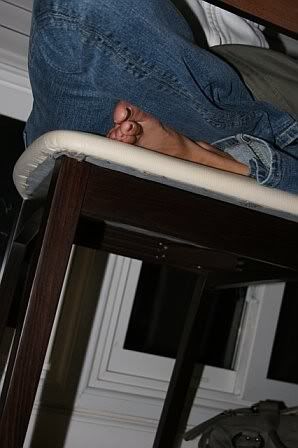 flash cam: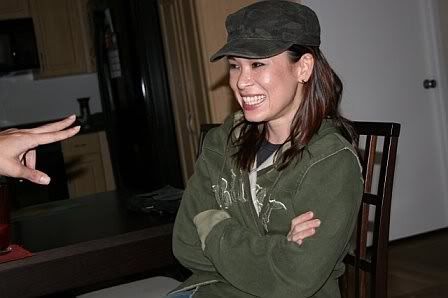 flash cam: i was totally drooling over the TV since i don't have one. i don't care what you say this girl was totally cracking me up. they were like lucy and ethel!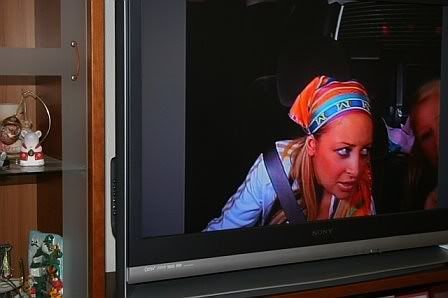 well that's not the end of the weekend but it IS the end of this blog. i feel like poo and i'm about to get on a plane. i need rest. and airborne. please say a prayer that i'm better by thursday ok? alright, you don't have to. but i'll put the shots from yardhouse and libbe's three hour visit next time. TIL THEN.... happy valentine's day! (i got to celebrate early. loved every second of it in case you were wondering. xoxoxoxo)



music note: until there is a better song, you get the knife til forever. that's right!