saturday i met my dear friends at du vin for an early drink before heading to the pacific club. we all showed up in black, totally unplanned. I joked that we looked just like season 4 of sex and the city and insisted we take a photo looking serious. it didn't go over so well with the group tho. but come on!
it's like...



...twins!!!!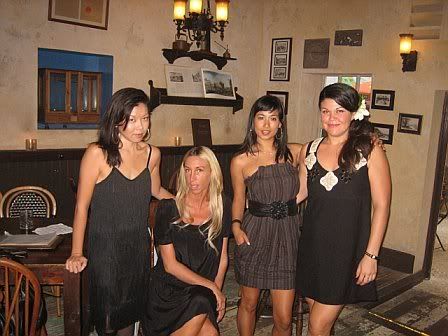 i'm using the blind camera with a broken display tonight. it's smaller and even though i have no idea what the shots look like or what setting i'm using, i thought it was a good idea. sometimes i shouldn't think so much.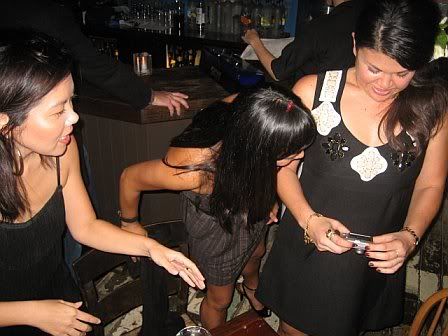 meanwhile, over at the pacific club... it's time for black tie and blue jeans!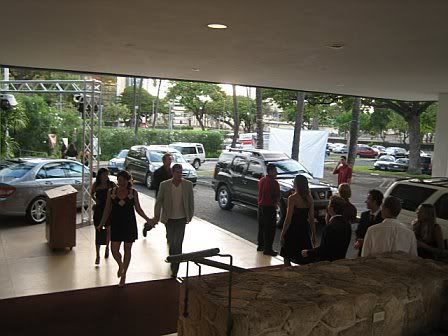 well look what happened here. oh dear. prepare yourselves... this is going to be a very difficult photo blog to look at....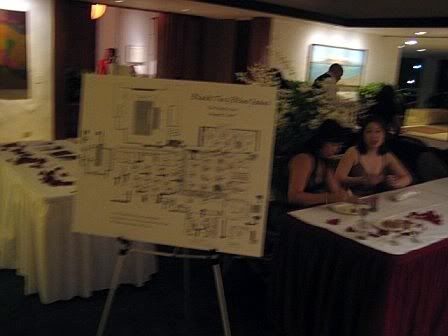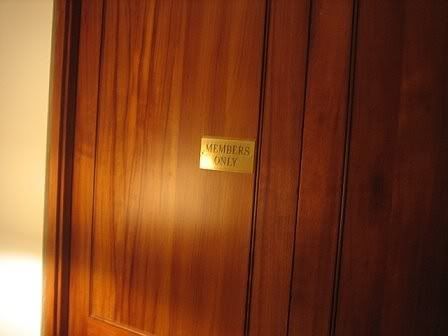 it was a sad sad day for hawaii business magazine a few weeks ago when jacy left to pursue more school. lucky ME though i still get to see her out and about! HI!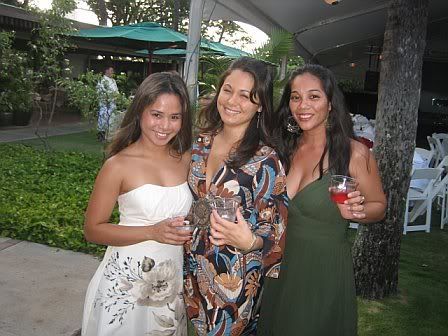 butigroove bj and moka.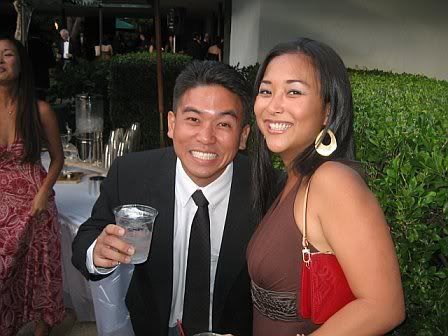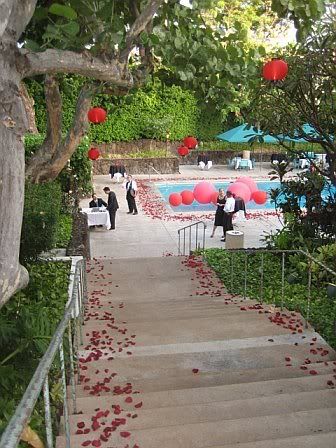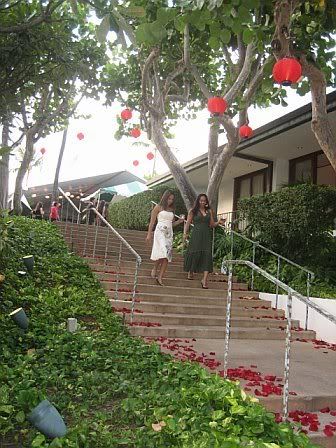 it was so pretty down by the pool. that's where they were going to have the fashion show. before the typhoon swept across oahu and made contingencies come in to play.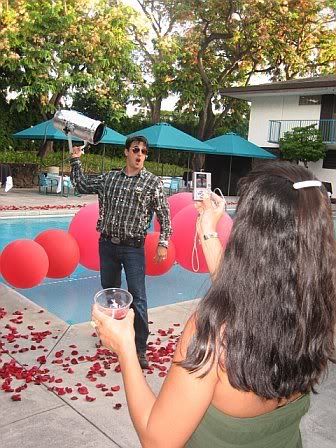 aw MAN! i distracted you with my placement here. shit. i was just trying to be a part of the photo too....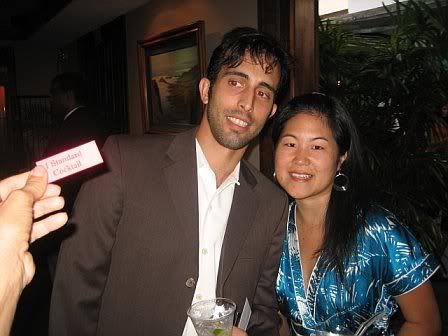 there was a package to see the lost 80's live concert on the big island in the silent auction.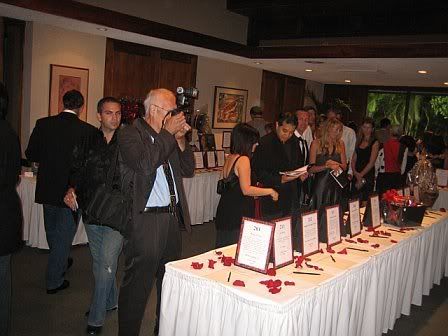 remember i can't really see what i'm doing with this camera. but then again, neither can the following subjects with their eyes closed:
kalei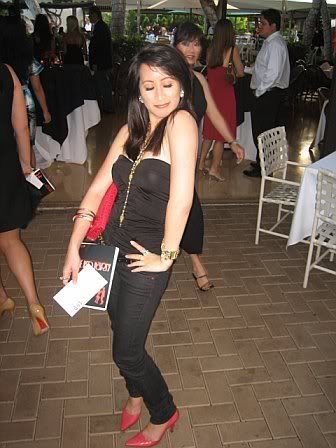 kelii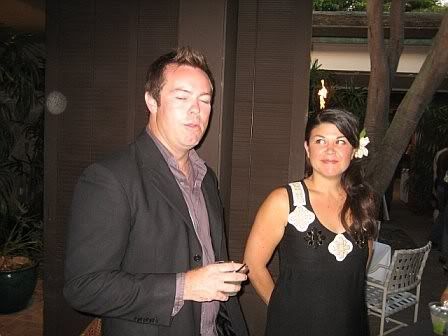 kyle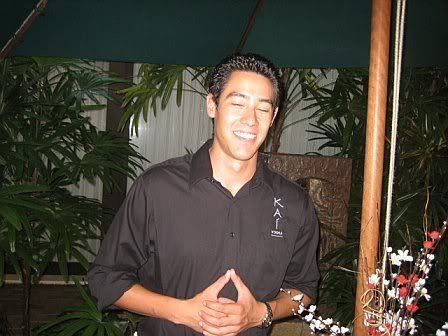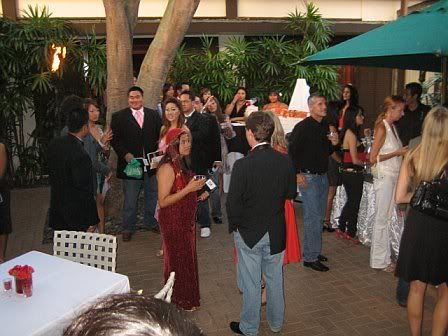 kamu and alicia were there. this was actually a really fun event. lot of fun people with a nice, fun vibe. don't be scared of fundraisers people! they actually have the possibility of being a very good time.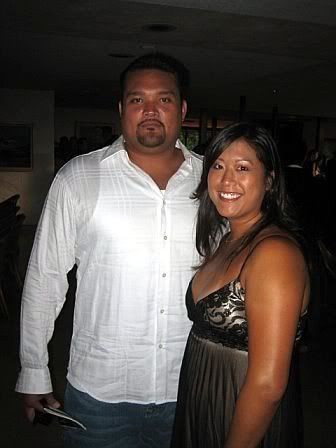 haw haw who's hand is that reaching for lacy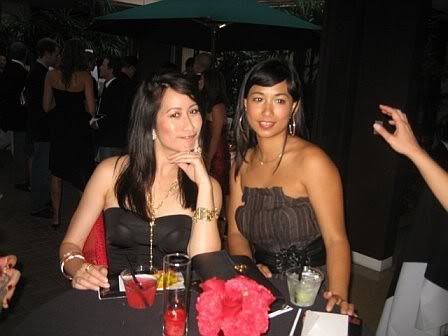 everyone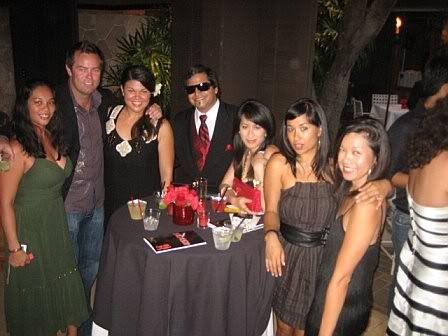 hey guys! i loved the roasted veggies and cous cous. yummmm!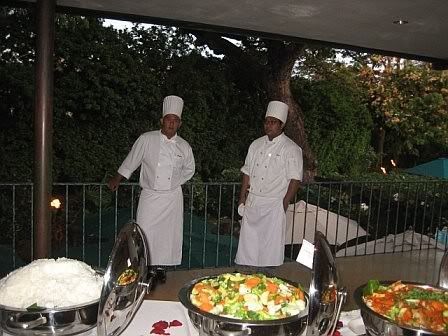 i overdid it at the salad station tho. i can never get enough cheese and crackers when it's offered.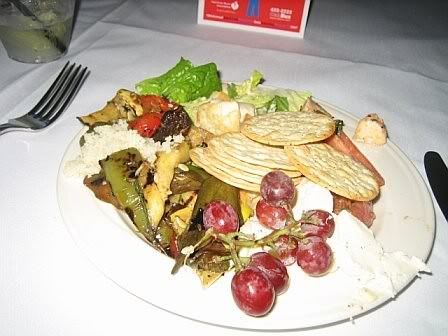 lora was super marilyn monroe inspired. you should have seen her SHOES! niceeeee. ps: the new ko'olani location has STRIPPER aerobics!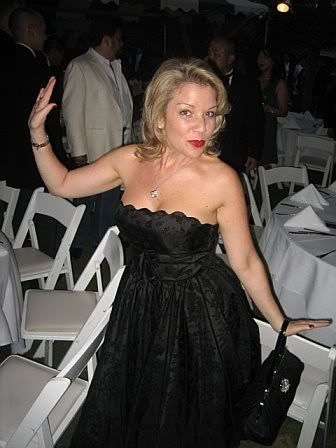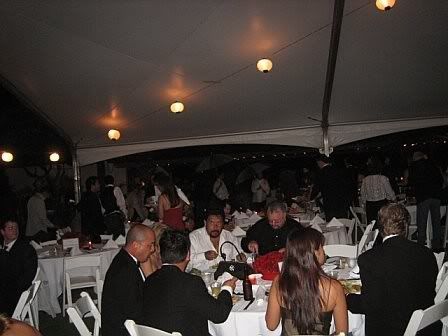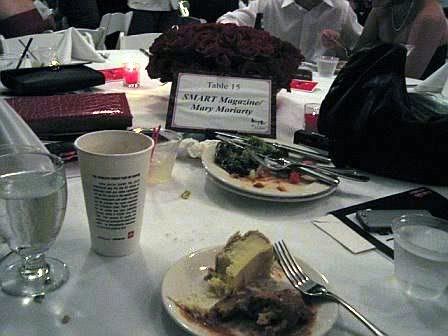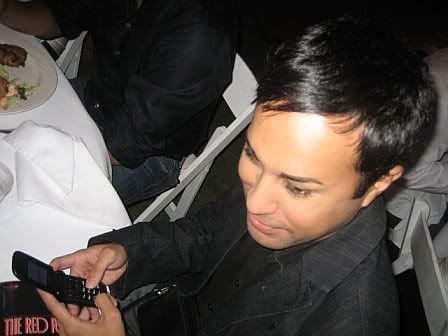 kai vodka station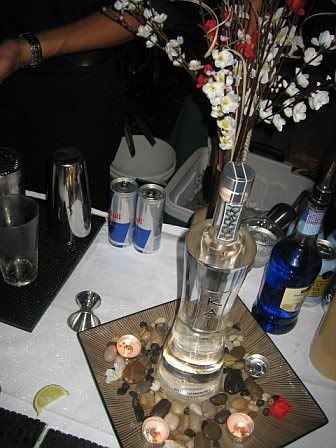 kai vodka appearance usually means dana black appearance. YES! oh... and kyle. hi!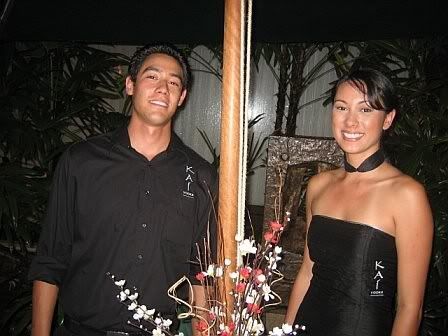 lacycam: darlene and her man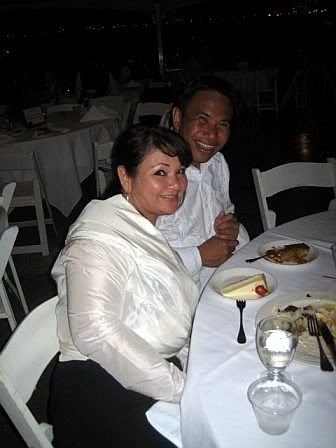 two christas. TWO! well, a christa and a krista. but it's guranteed good times with TWO.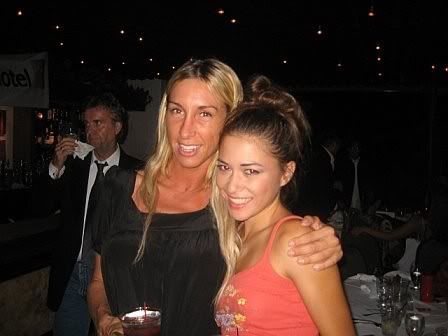 guranteed good times with this one too. duh!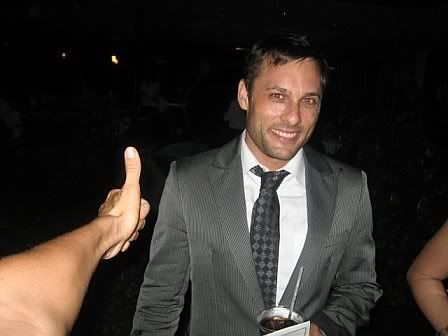 how's that big island trip going... woah, it's already over the value. NICE! here's to philanthropicedness.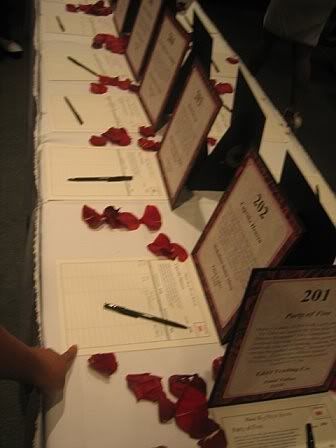 i took a video of this. it's on my daily. see, i have to give my long version readers incentive to try it. cause sometimes it's easier to update the daily. it's certainly the most current. wait no. twit is. so meta!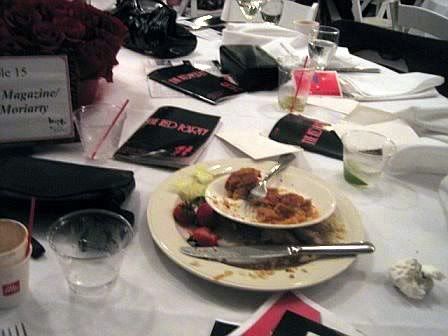 the fashion was orchestrated perfectly. i'm sure nobody there even realized that this was a total plan B since the original locale was rained out. everyone pulled it together like effortlessly let me tell you.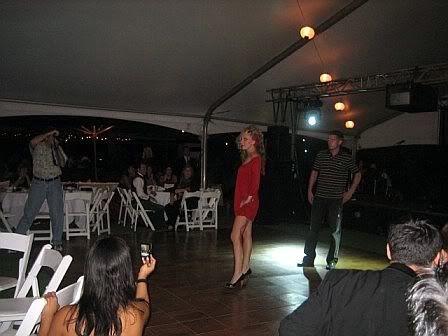 we were excited to see pommy modeling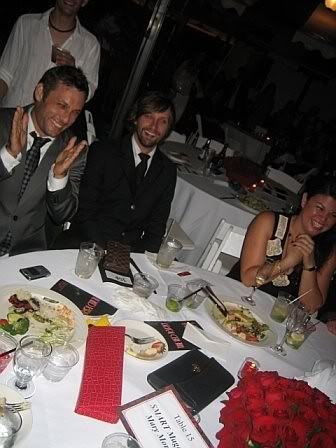 GENIVEVE! my new favorite runway model. luke too.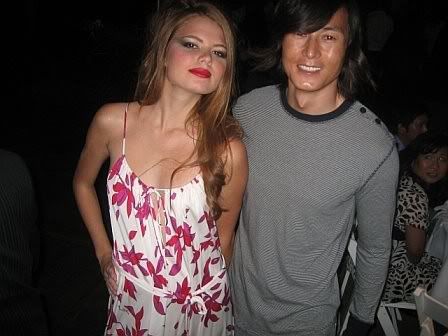 WHAT the.... apb? that's cool. ha ha but you know when maleko said it was a 'girl' hat, like girl skateboards i think a lot of people thought it was a hat, like made for a girl. he had to clarify-- which created smirks and laughter... and made me wonder if chad gave the girl hat on purpose.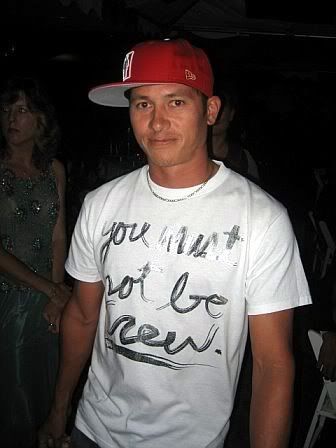 i went to AA. alvin and andy, that is.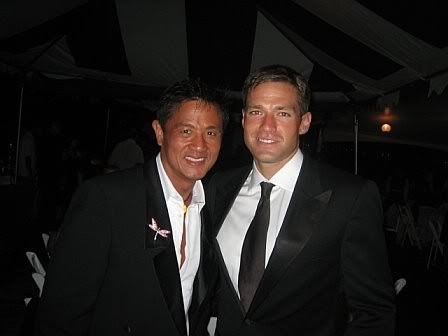 look i'm sorry ok? how many times do i have to say it... i'm the island's worst fashion photog. but these two did look ridiculously cute in those little things. hopefully some real shots will appear somewhere...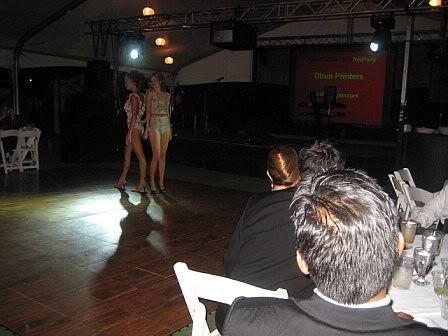 prepare to OD on roses starting now.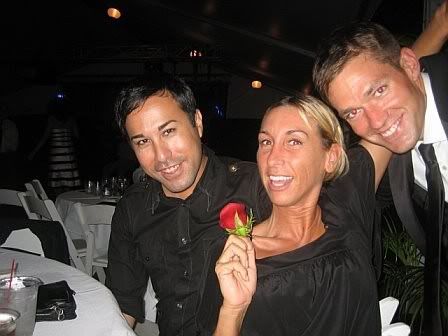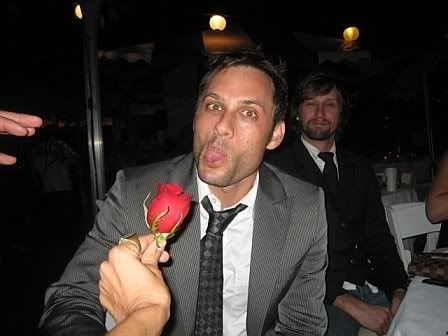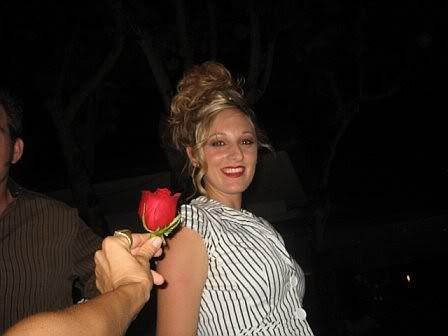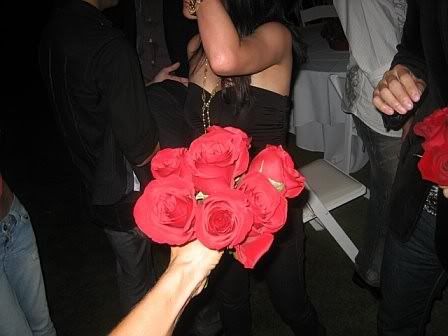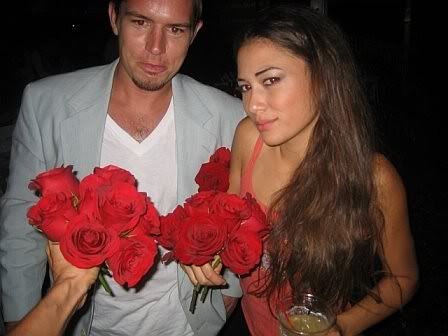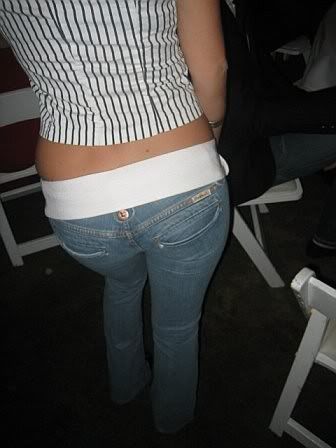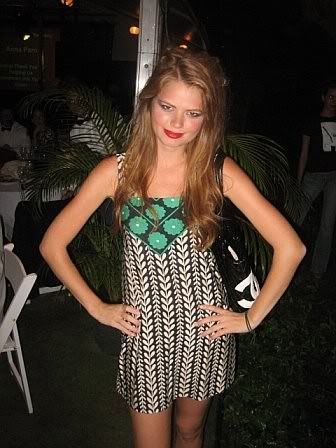 overheard at my table: "I totally want K Smooth to DJ my wedding. Wait, I totally want to marry K Smooth. Does K Smooth have a girlfriend??"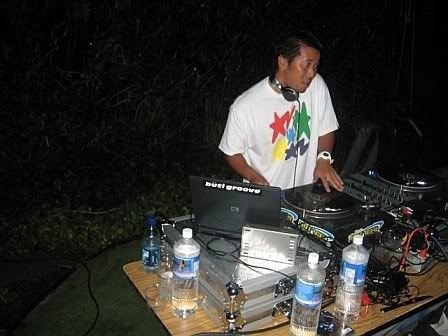 that appears to be thai silk. care to confirm? e-mail me....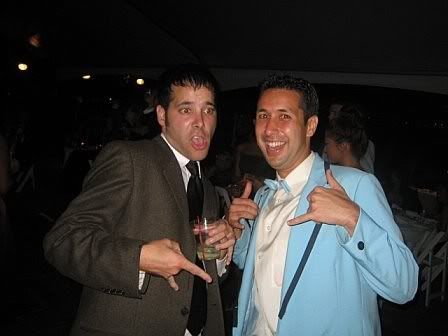 by the way, the music was so fun. it was impossible to not dance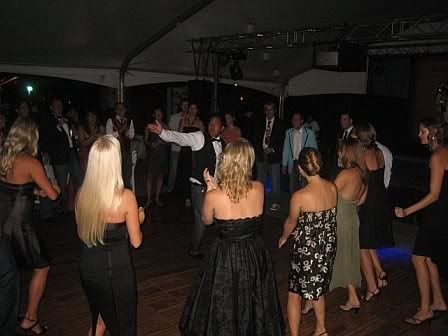 and for some, i mean, like REALLY dance.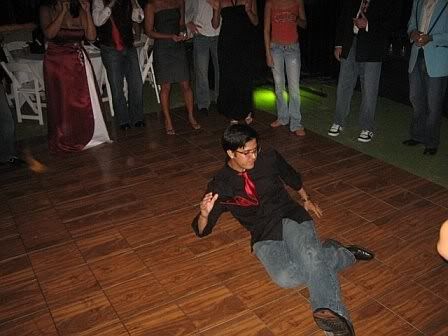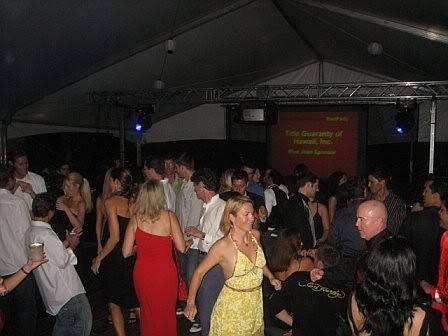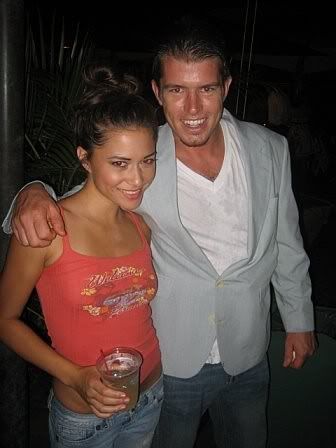 more jacy exposure in case i don't see her for another week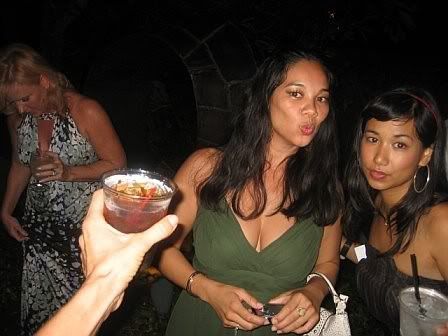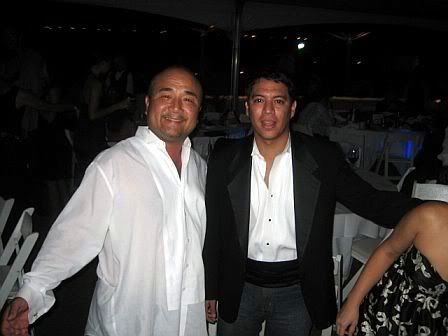 hey, you on the right. i hear you're a trainer? is this correct?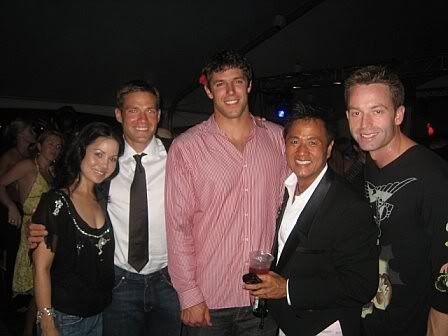 what the! who's BAG??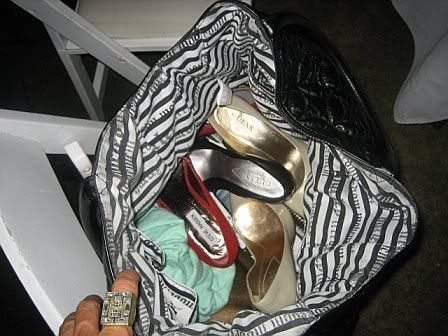 since it's saturday we couldn't not say hi to russell. we love russell.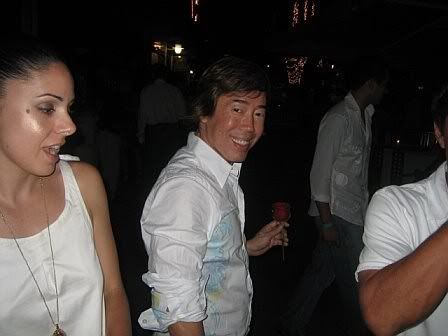 everyone loves russell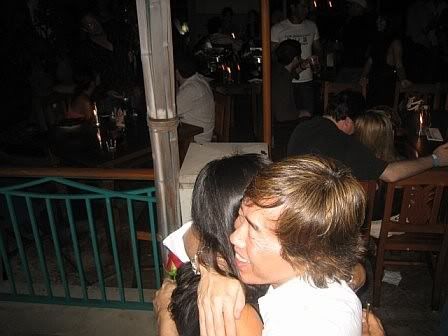 and i mean everyone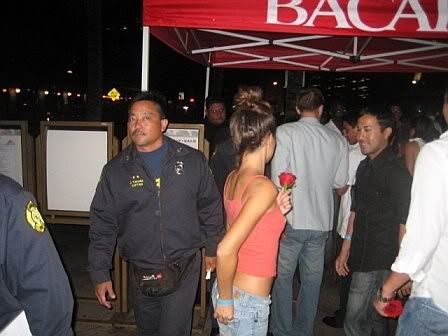 hi!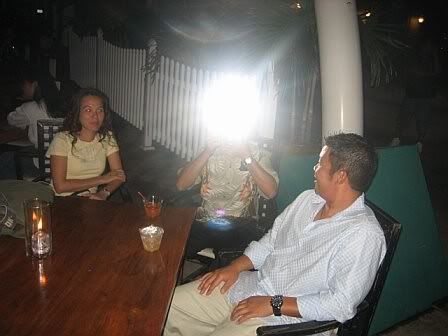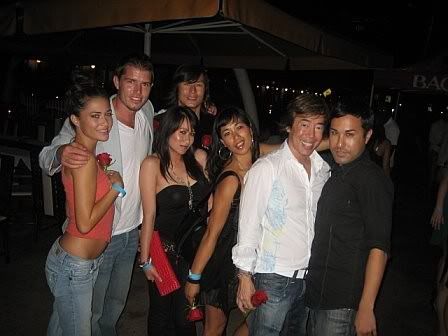 candee. CANDEE! i'm back to stalking you starting now.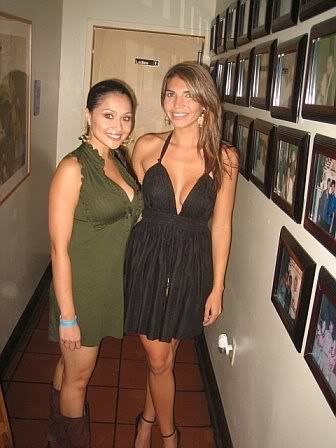 totally bumped in to peter just in time, since it was my last rose. guess who's going to be making a home here on oahu? JUST GUESS! maybe he can help me answer some ....hypothetical questions.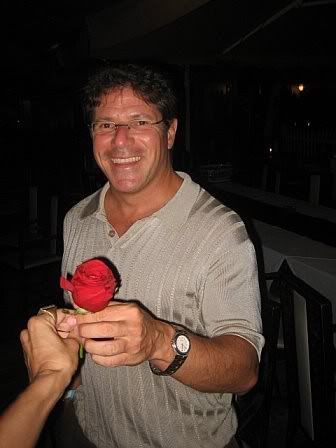 aw kyle was so buzzed. at least that's what he said. about 7 times. KYLE! we love you.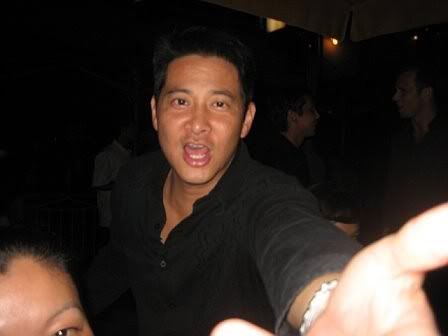 valerie joseph! act like you know.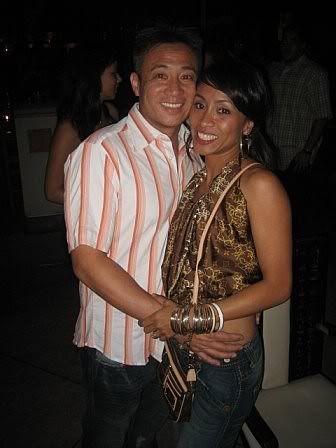 i KNOW. can you even believe sarah and me. eating up the yummy food at chai's after eating up the yummy food at the fundraiser. ha ha. i don't think i've ever uttered that expression "i can't eat another bite" out loud. like ever.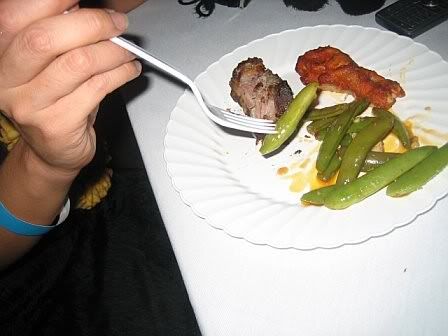 anae's boutique also had clothing in the fashion show earlier. this is her outfit change number 2 by the way.



ladies!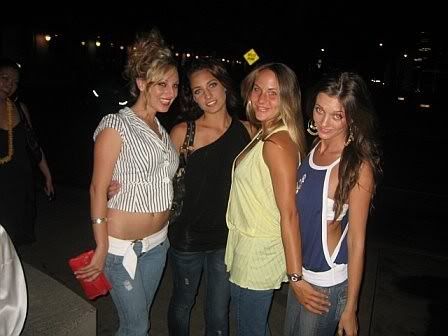 did a flash through everywhere downtown after. wound up at thirtynine. proof.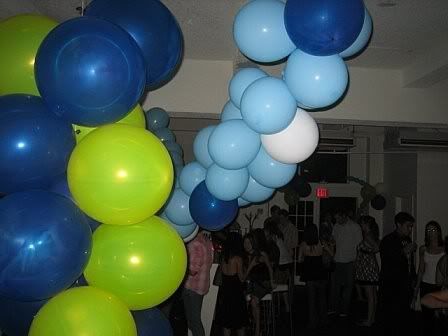 it was actually pretty cool. marc said it was for friday's love hotel. i sat there for a minute or two pretending it was for me.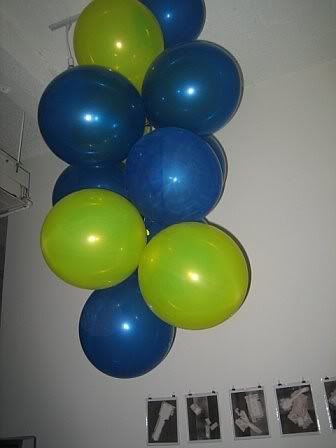 sunday sssssssssslow day. in the park tho!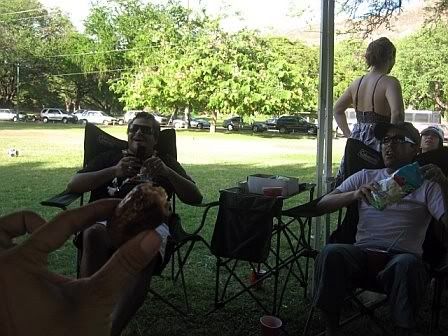 philip pendelton's new baby!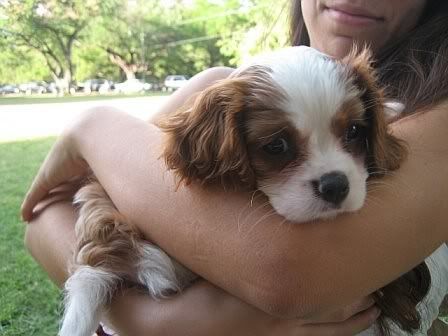 suyin's too. it's their second child. the first one is yahoo and he's getting so big. but ya, oh my GOD this is the cutest thing i've seen all day. i can't take it.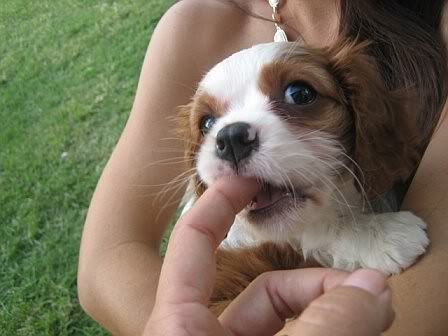 the headless corpse is maleko there. it was a long weekend for all of us. very nice to be tired all together tho.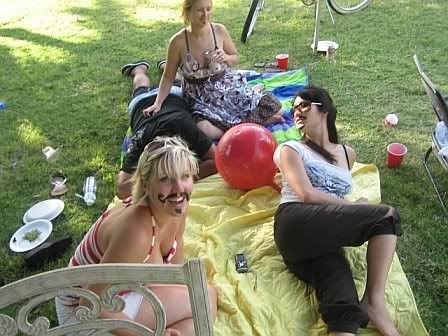 some of the less tired, more athletic types were kicking major ass at volleyball over there.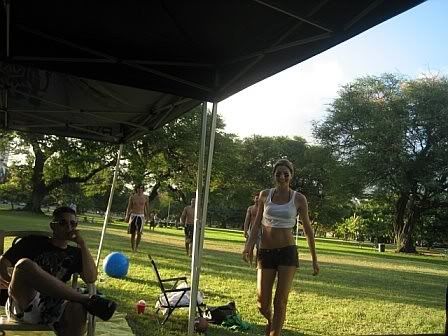 i hear they even beat them once or twice. team weekend. way to go team!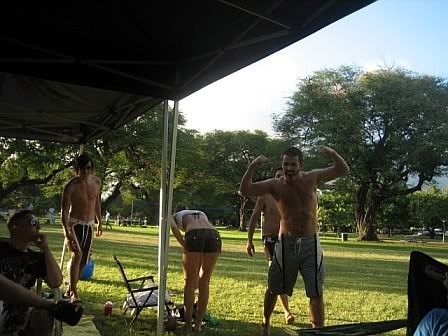 raena is back out of town as i type this. i wish i could have spent more time with her. always popping in and out this one.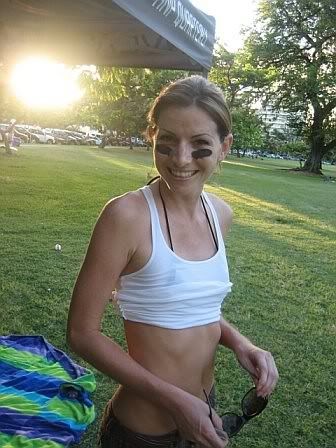 the park was a lot more fun than i made it look. everyone had painted random designs on their faces with this black stuff. it was a celebration of all the leo men. matty, aubrey, maleko. they had a huge condiment fight and played a bunch of games and and and... well, i took some shots on film so one day i'll flash back to today and show you. in the meantime, enjoy the rest of your week. i'll see you at gym class heroes and 80s on wednesday? no? well then how about kid koala on thursday. yes. THAT will be dopedopedope.

home