hi! pop quiz! what happens when you don't update for over a week? ooooh i know! a two-parter! lol. sorry it took so long.
so what's happening here. OH NO! FIRE!



just kidding. it's monday and we're at kobe.



flash cam: mmm!



i just saw mei lwun in SF! well, he's here now. because here is where it's at. trust!



tuesday i got to drive to waikiki.



it's nice there.



went to a little party...



...to stalk elaine!



nah, der invited me to the harris agency's 3 year anniversary at the aquarium. three years! congratulations harris



pr champion and soon to be mom was there with her man. glowing! to say the least.



ya! it was at the waikiki aquarium. some other parties here of note: a lost party. jasmine trias party. harris party.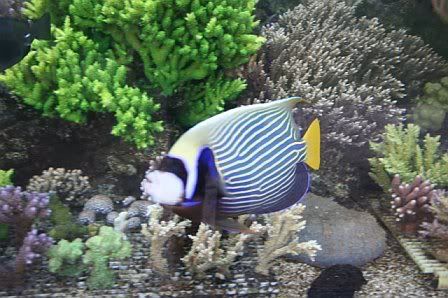 aw.



watch duel with elaine. hi-YA!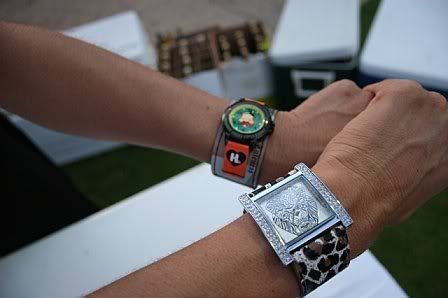 do you fly go?



it's so nice in this area at night. i love waikiki.



that girl rules. i was lurking her from my car. her and her boyfriend skated to the fountain and were taking pics of each other.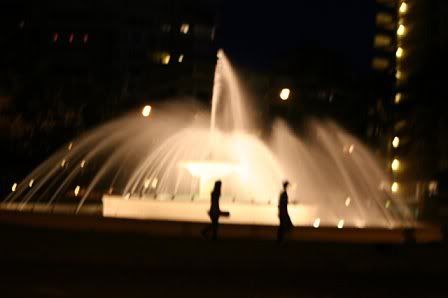 it's wednesday now. pau hana at the hanohano room atop sheraton waikiki. the view? oH MY GOD! it's .... [speechless]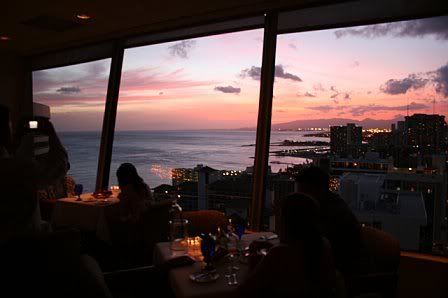 well here. i'll just show you:



kieth mallini!!! he's back people. running shit at the surfrider. wait. it's the surfrider right?



genegabus! running shit at the starbulletin.com. at least as far as the nightlife blog thing. have you seen it? i hope so.



the zone ppl were there!



flash cam: haha.



it's the perfect venue for maria remos. oh-- she sings here now. i really like this event.



haw haw blaze. we tried one of every martini.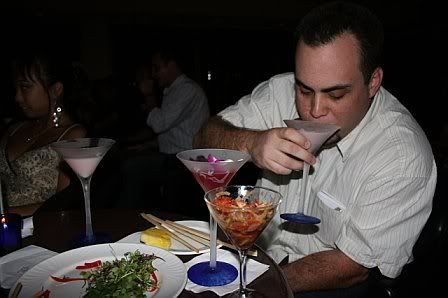 and haw haw philip. he showed up in a t-shirt so they gave him one of those hanohano-room-issued jackets to wear over it. HAW HAW!



time to bar crawl with the star bulletin!



off to ala moana....



..... to the lost viewing party.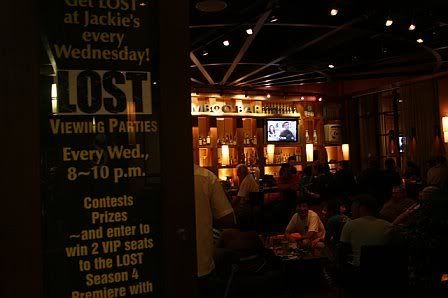 so i only netflix lost. have no idea what's going on right now. i have a lot of catching up to do.



oh ps: the viewing party is super fun. you can win official crew tees and stuff. and drink a LOT of beer.



wednesday still. had to see andy rourke from the smiths at 80s night. next door!



many many fun ppl there already.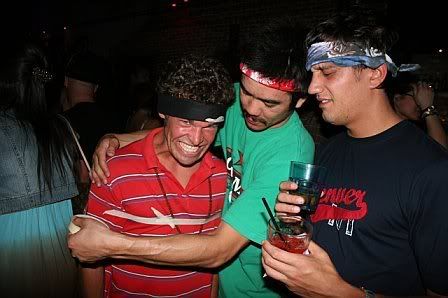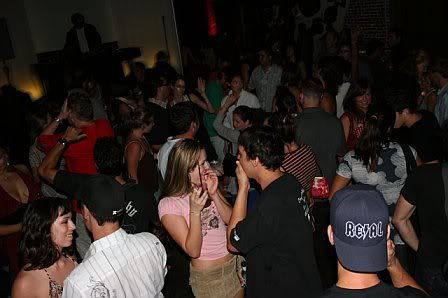 guess who launched their new site! guess!



there he is! wait...



oh, ok.



thursday photo shoot day.



we went all over the place shooting for his new album. i can't wait to show you. and hey. i got a cookie!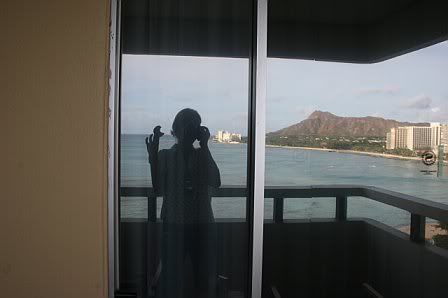 later that day i got a really bad pic of two very hot lady friends. nice!



i got to hear the black square lightsleeper mash up sound check too. good thing cause i was too tired to stay and hear them play. booo.



satva showed his "streets of new york" vid tonight. gerardamy!



then he played a little music. it was really good. i heard he's doing a "streets of honolulu" can NOT wait to see that!



friday was supercrew sushi....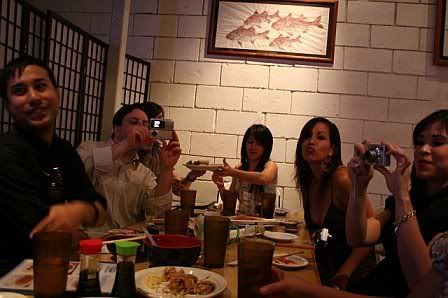 miss olena rubin made an appearance. this is a very big deal, people.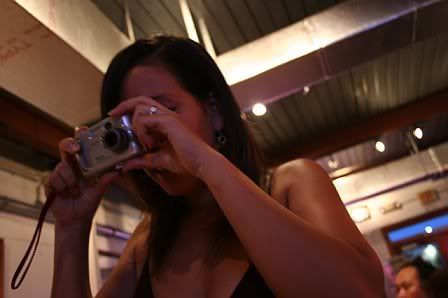 haw haw jose's shirt. oh ps: we're at the 30 seconds to mars show at pipeline.



duh!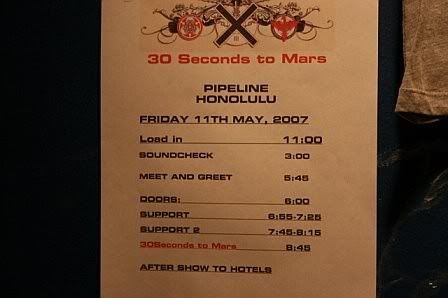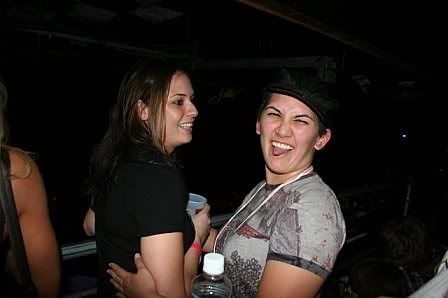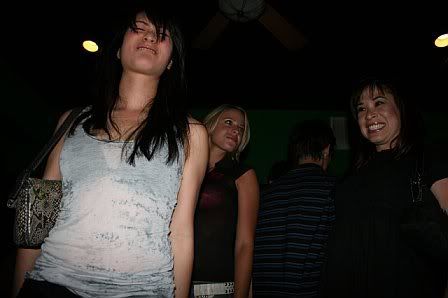 hey! explore opened for 30 seconds to mars! i finally got to do that watch duel....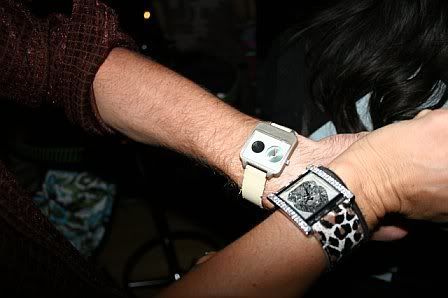 building a better spaceship was on when we got there. i LOVE them. they are so fun.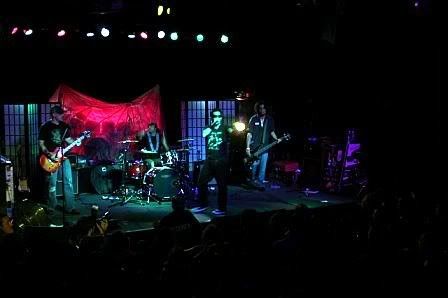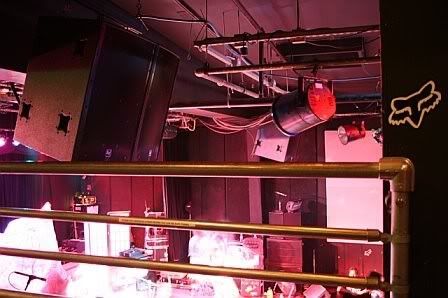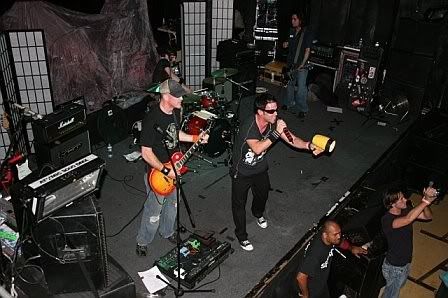 aw!



he's here with 30secs to mars to film. i LOVE la people! wait til you see his face:



!!!!! aw.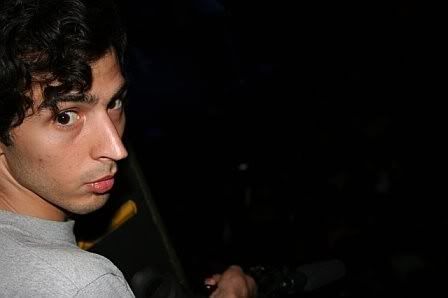 hazmatt! pixie! morturary chris! i love radio people....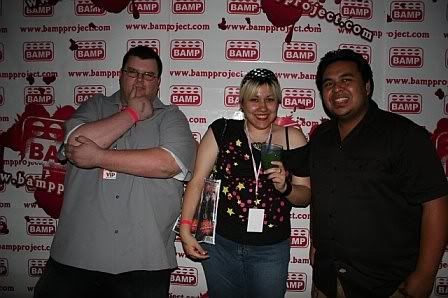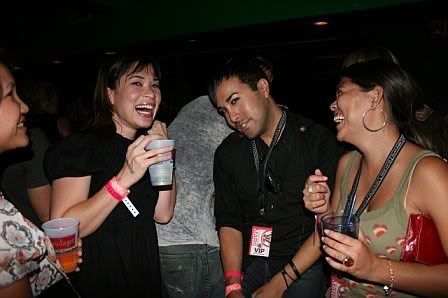 ooo! oooooo. time for the main act.



wait. why are you hiding jared? JARED!. *sigh*



so god bless bamp. they have turned me on to so many bands. this one included. they were AMAZING. very much loved them.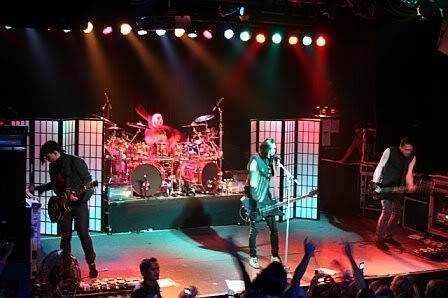 haw haw derin.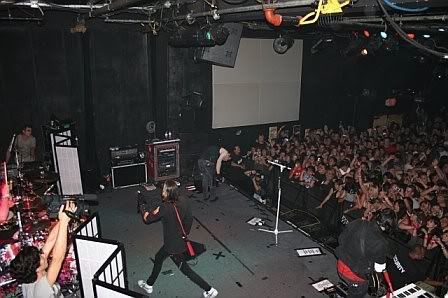 everyone loves them too. serious.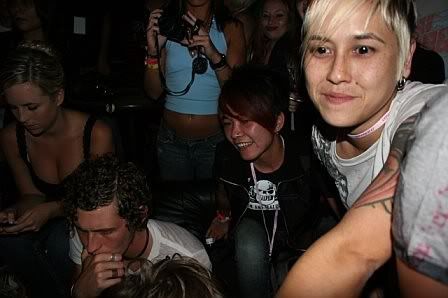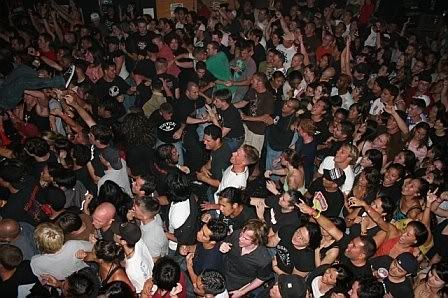 if you're going to the second show tonight. ahem, artherton! make sure you get in the front. you will totally get some touchy feely time.



the merch guy was adorable.



but not as adorable as the ticket woman! MAGGIE!



ok. i gotta divide this up. too many shots. KEEP READING!