uuuhhhhmmm... hello.
welp. derin went ahead and surprised me at indigo on friday. he had gotten me a ticket to see U2. i was totally planning on going to Hot Import Nights and i'm not kidding. but alas... this is the time to be with friends and loved ones and something i just couldn't pass up.
besides, they DID rent this giant supercrew transportation of laughs and excitement



raena cassidy is the best when it comes to organization and logistics.



maleko too



thank you to monica. because still at this time, 24 hours later, i can't stop saying "hey you GUYS!"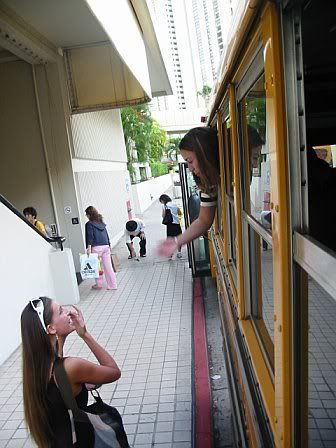 i am on a strict 2-drink diet starting with this bus ride. serious.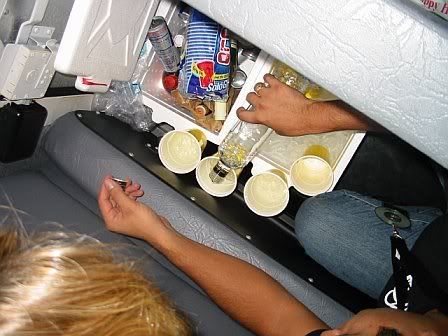 star! lovelies.



so flash and maleks have their new site for the podcast up now. the ppaa has given it a nc-17 rating. appropriately.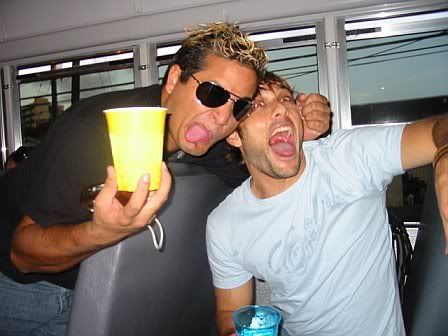 thank you so much derin it's the best birthday gift ever. lovelovelove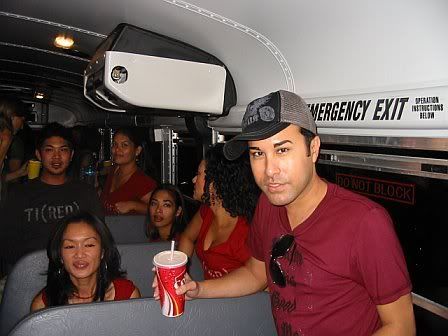 miss kaleihikina akaka.



aubry has some pretty good mini-films from this night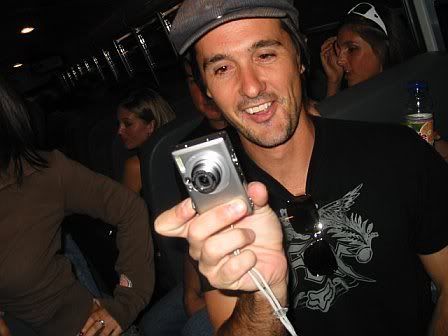 traffic wasn't bad at all. we actually got there pretty quick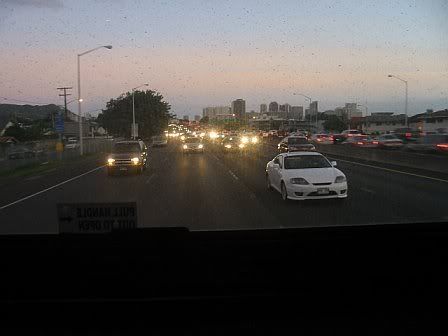 that's gonna be a good shot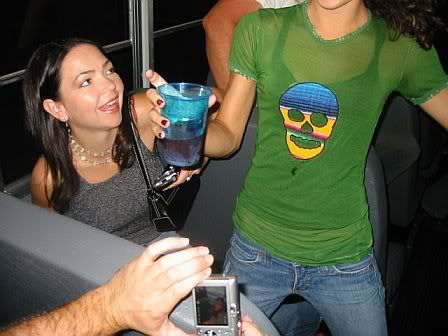 haven't seen LG in ages.



i'm not going to lie to you, there were schenanigans on this bus



monica ivey. it's hard to NOT do this. sometimes just think of exploitation as a major form of flattery?



jacob?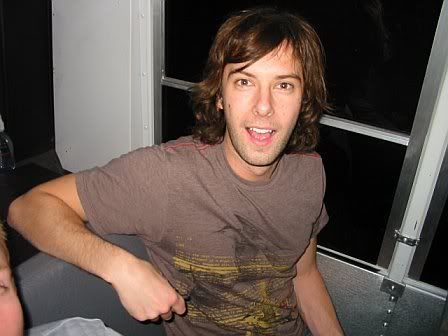 JAAAAAAAAAACOB!



that's gonna be a good one



there is never really a point where you should feel too old to do anything. especially have fun. unless you are hurting someone... like poor mons getting squished here



i am on a strict 2-drink diet. strict....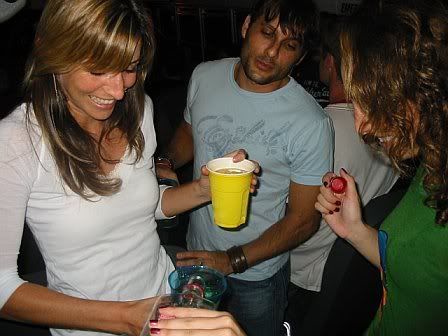 time for the eddie vedder look a like contest. finalists? jacob...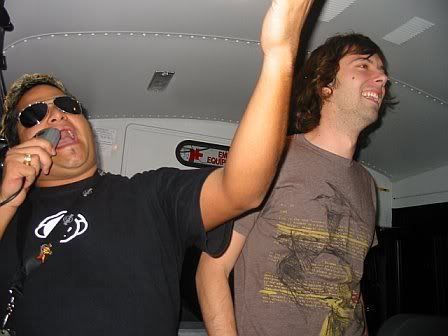 ...and maggs



the winner will be selected by applause, please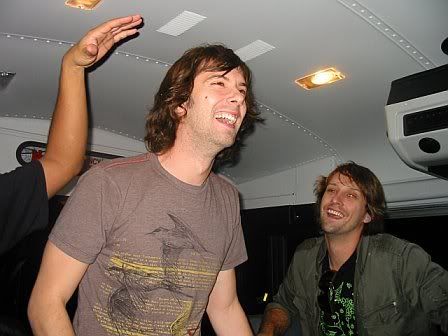 maggs got it. it's the naturally curly hair



the twins came in a close second tho.



so ya, i might as well mention now that we have all officially hanai'd jacob. esp matty. they are brothers for reals



lucy!



sorry about my writing today. i'm actually quite rushed and also have a lot on my mind. i love these people though.



kalei and kayce



maleks was the best. if you are going anywhere by bus i highly suggest involving him



we are here. it didn't take long. supercrewness on the best level possible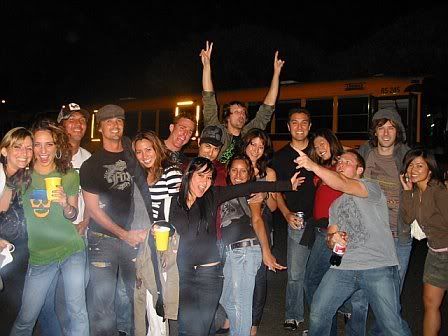 flash was pretty hyped on the product placement. AUBRY!



nice to see jorge there taking a break from being on the most popular tv show ever but whatever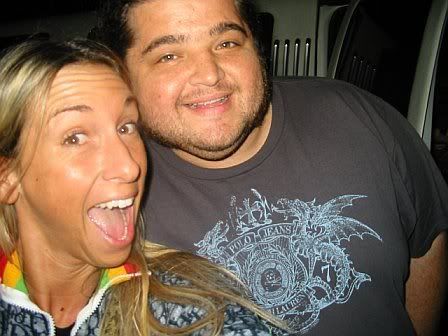 so what. were you there? so many people. hi everyone! i love love love giant concerts here. you see everyone you know! and then those you haven't seen in ever. like david spade and heather locklear for instance. it was good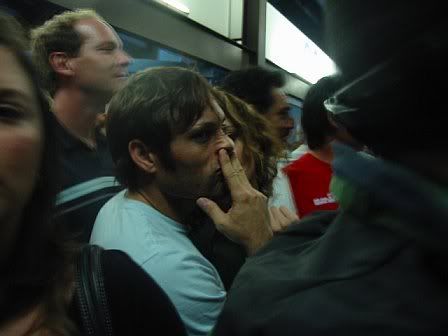 i don't come to aloha stadium that often



ha ha alicia



the li hing drinks were SO good. at first. then they got a bit too sweet. i didn't have one, i just tried them. serious.



flash was in fun bobby mode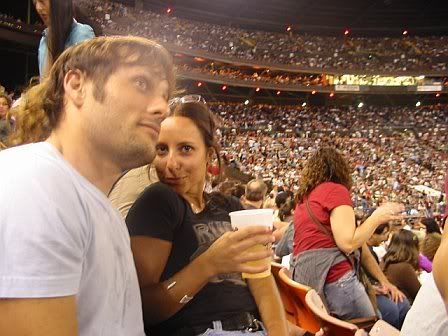 and derin was definitely turning into mr drunkerson mcfabulous with a quickness



look. i have a really hard time holding still. always.



"christa! picture!" -flash



the show? oh you know. only the best ever. but whatever.



were you there? tell me that part when pearl jam sang hawaii 78 by bruddah iz that you wern't stunned into silence. with chicken skin. it. was. amazing.



musicians with profound messages on giant screens. this makes two nights in a row. is life trying to tell me something?



word.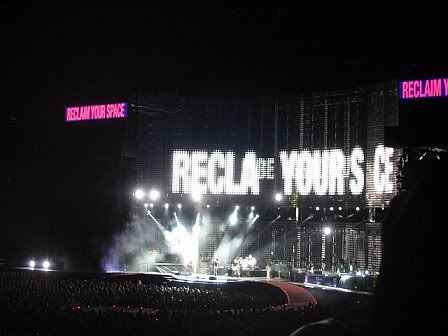 made a stop through mac 24/7 for food after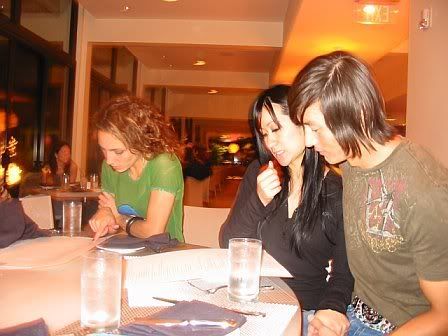 you know what? the second night in operation was a notch or two down from the first.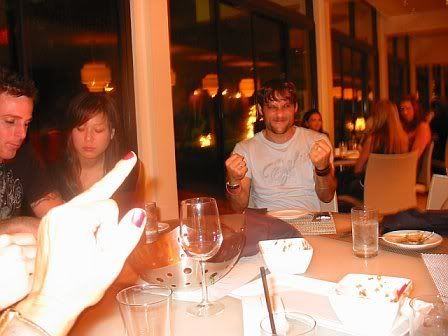 why? well... i mean, the menu items are good. the grilled cheese DID have the crusts cut off...



and the mac n cheese DOES have peas in it...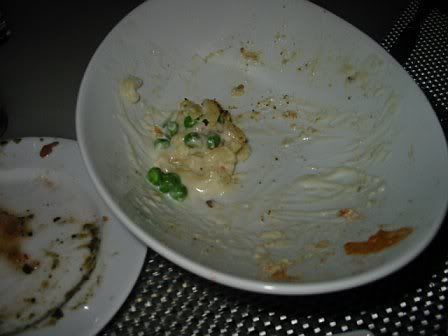 but we each got our food one at a time. with, like, a twenty minute break in between. BUT! the lobster pot pie...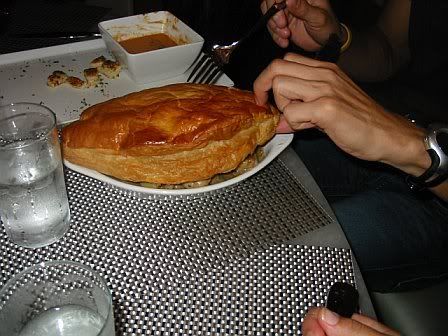 is a lobster dreamland. if you're in to that. this dish is to die for. i did die.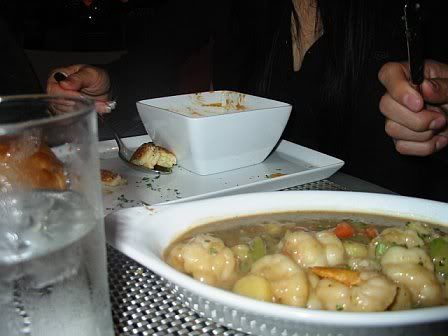 the puff pastry top looks like...



a kiss



you know what? i think we are all pretty easy to please. and i'm not going to lie to you-- i didn't even care about the food all coming out so staggered. what turned us off was the dining room manager. she was haughty and contemptuous to our group for the sole reason that there was a lot of us. nobody was drunk by now, just hungry and wanting to sit together. i'm sorry, mac 24/7. your staff is very accomodating. but i'm pretty sure none of us will come back when she's there.





lamest writing yet? stay tuned! it might get worse!

loveu
check out supercrew in the midweek again! hey, free paper exposure is ok with me.