well there it went. summer. is. officially. over.
hope you enjoyed yours! if i didn't live in honolulu i would be sad but also somewhat looking forward to wearing tweed and sweaters and socks. SOCKS! man, i kind of miss socks....but ya i'm here, stuck with a permanent summer-occasional spring climate.

ANYWAY. say hello to the newest associate at the contemporary. yes, friends, i love them THAT much. you know what that means? super fun preview parties of the new exhibits and such during the day while all of you are still at work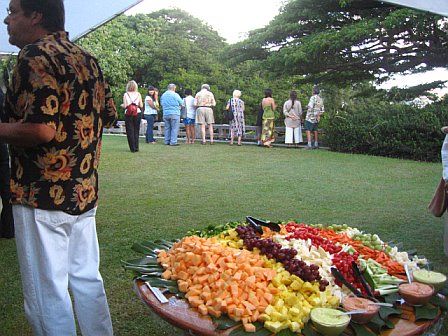 the latest artist in residence did a ditty in conjunction with habitat for humanity. elena gonzalez installed a small homage to the house actually rebuilt for a family in waimanalo. it's... a floorplan alright.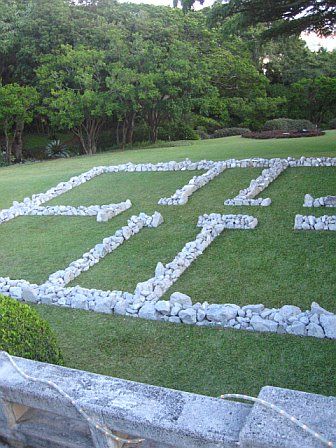 HEY! cheese!



salmon mousse thankyouverymuch.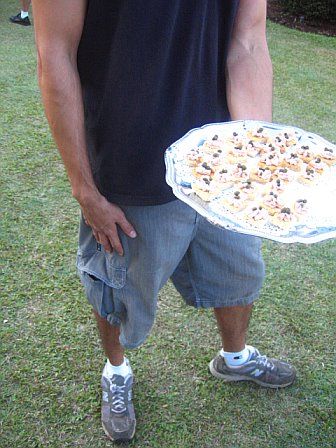 they had mojitos premade. not super-sweet and actually quite tasty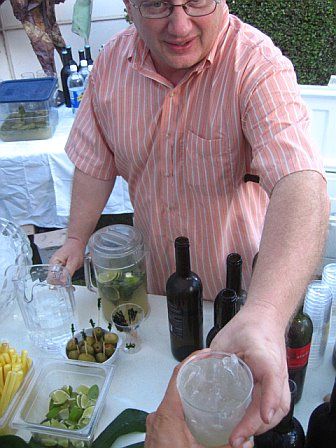 ahem. did i mention there was cheese?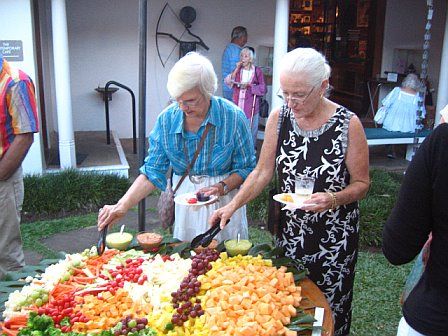 didn't get to stay long enough to see westermann's stuff [but DID get back up on saturday and the stuff is HOT!] because there was another opening that couldn't be missed. hugo boss in waikiki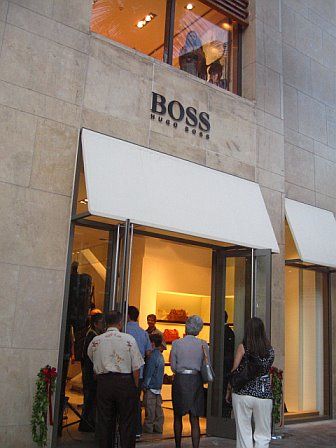 keiki boss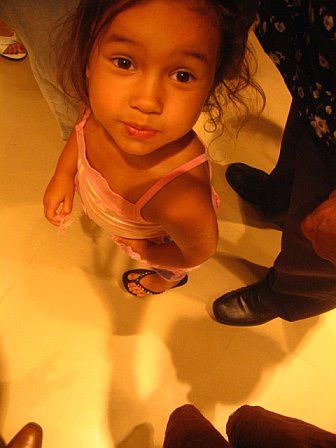 yes yes welcome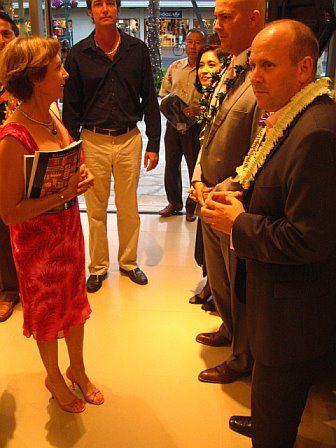 the place was actually stuffed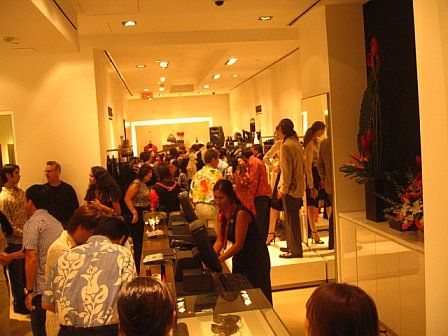 kepa? you're everywhere! wait, is that you?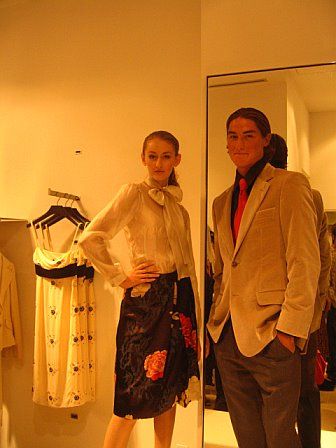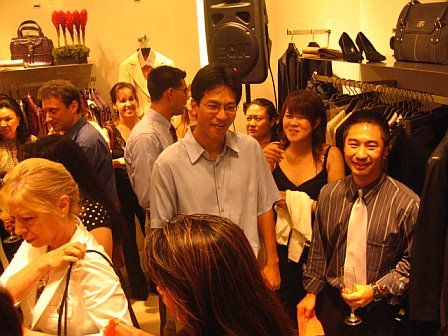 i'm actually pretty full from the filo dough wrapped asparagus now. but shoots.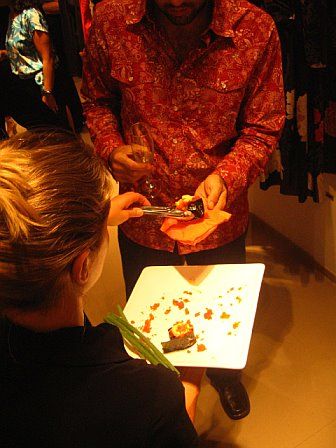 elizabeth and jennifer. buyers. from new york! wow how fab. people from there dress soooo trendy!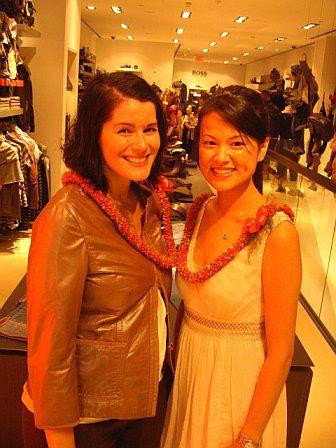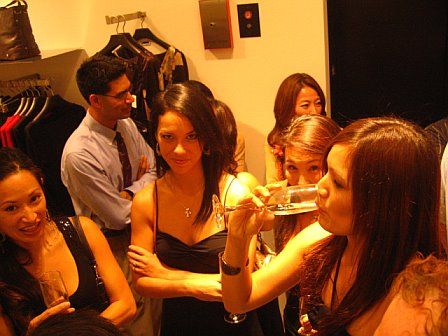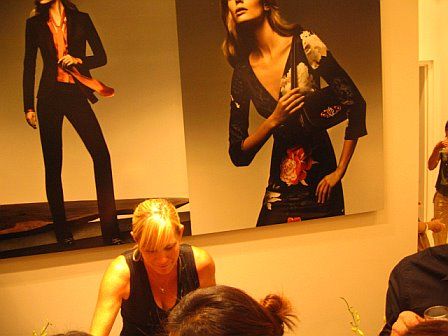 derin was doin a little shopping before the all american rejects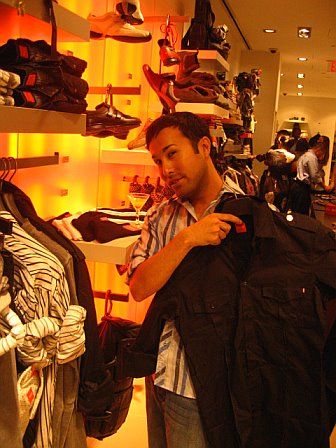 i decided to keep with our theme from last time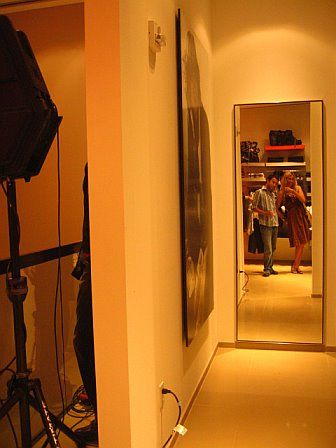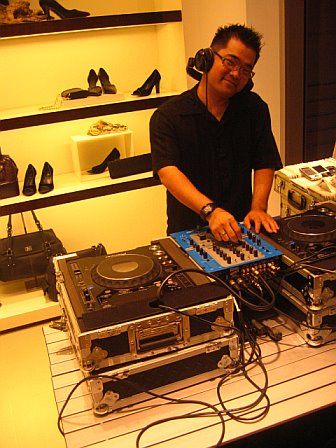 this isn't hugo boss, it's actually banana republic down the way. reminded me of colonel. aw!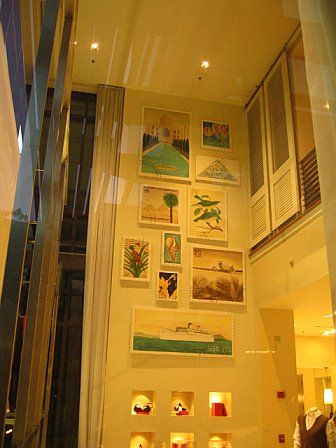 decided to accompany derin to pipeline. good thing i did! i would have missed kalei and a'a!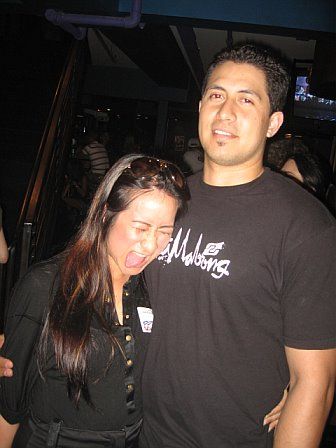 there was a band called hello-goodbye playing and i really liked them...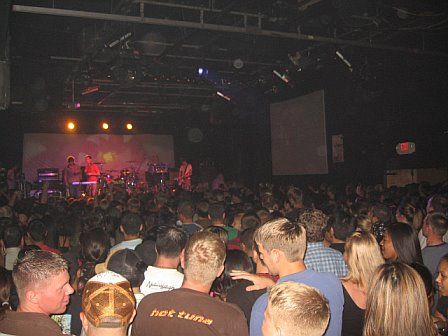 it was hard to see but here. this is them.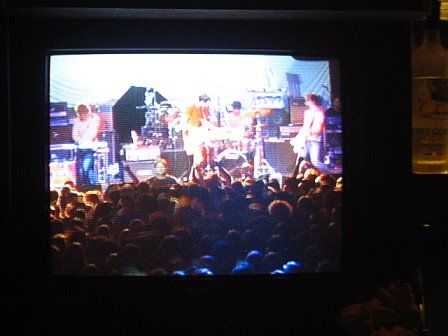 by the time i found my way up here they were pau. still super good though. good job hello-goodbye!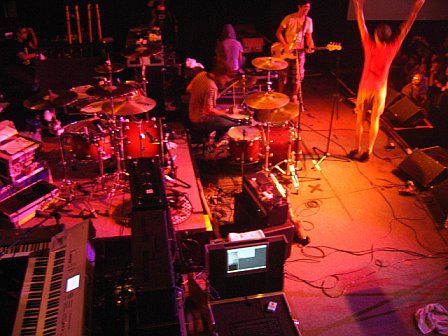 oh, ps: they installed these new air-burst cold steam thingies at pipeline to cool off the packed-in crowd. look how fun! they almost made me want to be down there.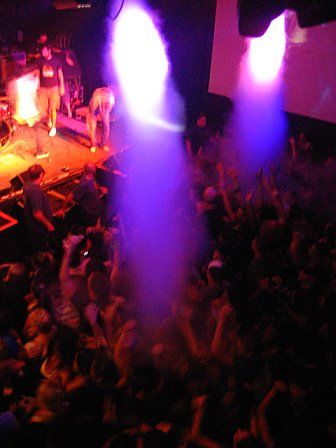 nevermind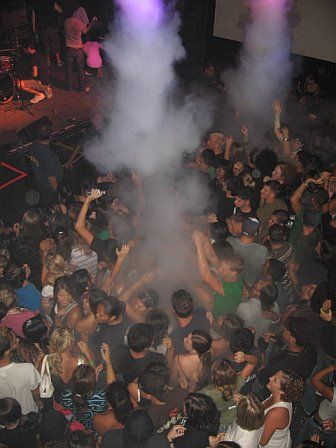 in company of the royal family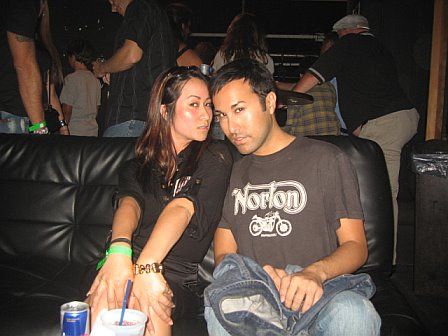 tim hazelgrove! who wouldda thunk it! let me get through these shots and i'll give a quick lesson in nightlife OGs.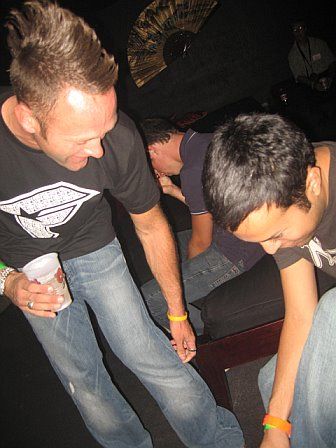 or maybe i can skip the lesson and show these?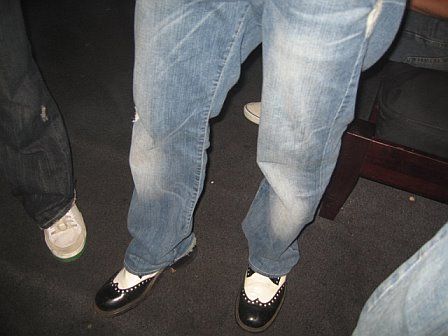 derin called terren. derin rhymes with terren. derin's care-in what terren is wearin'. hey!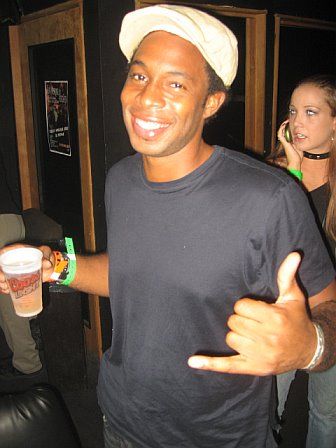 if i was super duper rich in a rock band i would want to have to squeeze past a bunch of people to get to the stage too. but i'm just easy going like that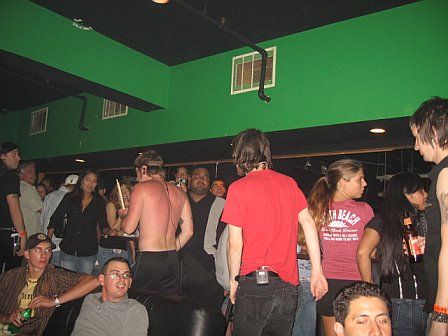 charlie longhi made it! he made it! just in time... i wonder if i should tell him he is standing right where the all american rejects squeezed past thirty seconds prior? i wonder what he would do?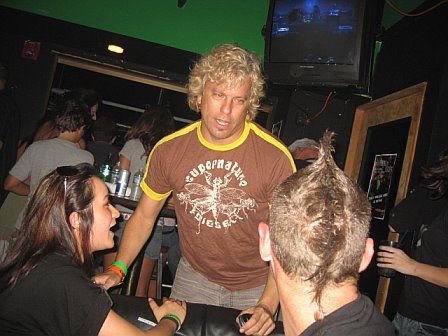 hey kyle! a'a' told me the reason he doesn't come out much because he lives in ewa and works early. just sayin....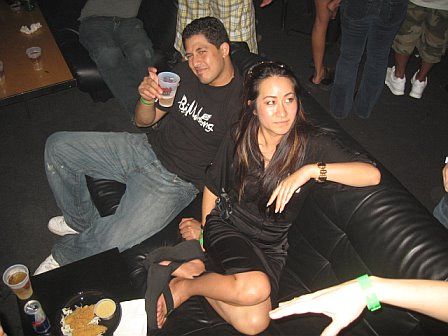 tamra porter was there. TAMRA!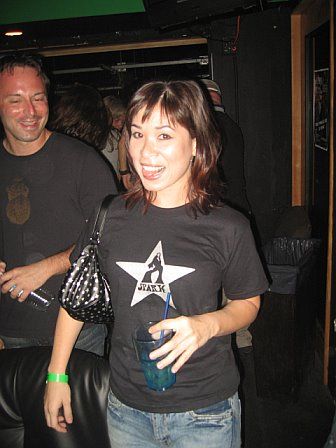 so now they are playing and the crowd is going ballistic.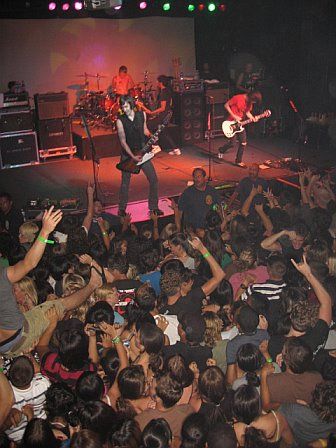 it was pretty much impossible to see from upstairs. my thanks goes out to whoever was taping it for the monitors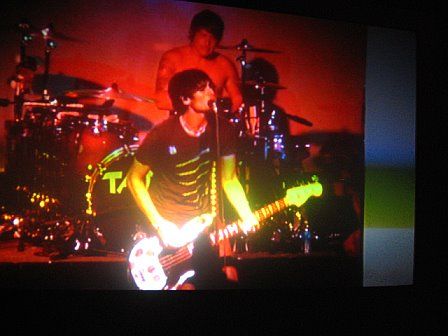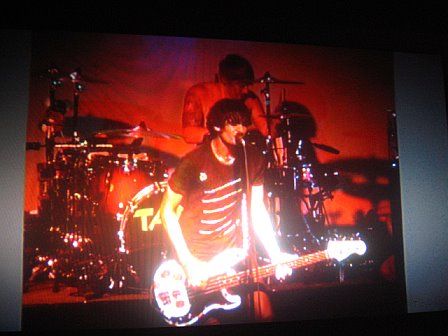 libbe. how did we ever see shows like this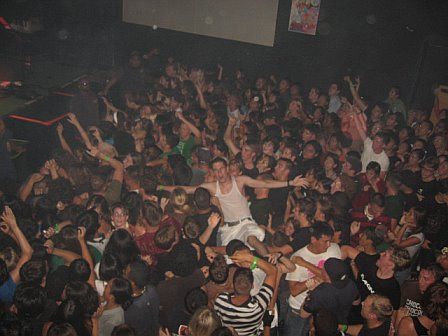 i bet these two never had to be in a mosh pit!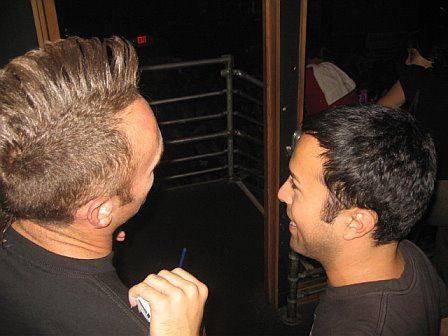 don't think this is the view i had the whole time.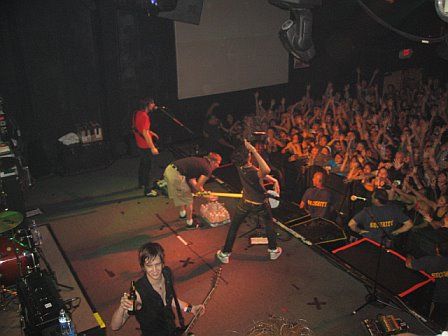 i'd rather look at these two anyway.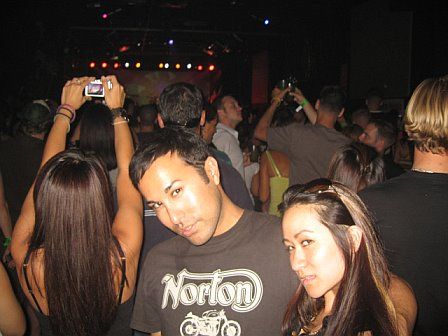 actually, forget everything. shit was actually DAMN fun. the whole supercrew/minusafew was in the back dancing and carrying on. it was actually a blast, thankyouverymuch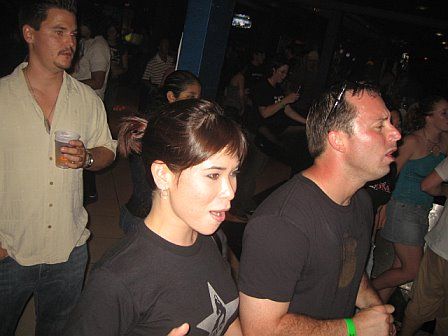 we even ran in to some vertical junkies. KANOEEEEE! HUNT!!!!!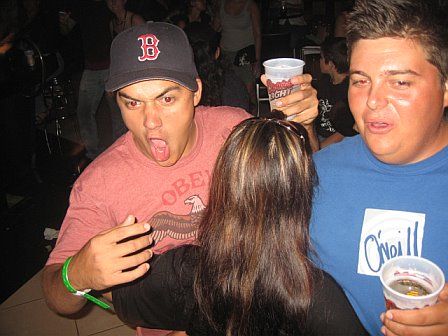 patented kanoe-face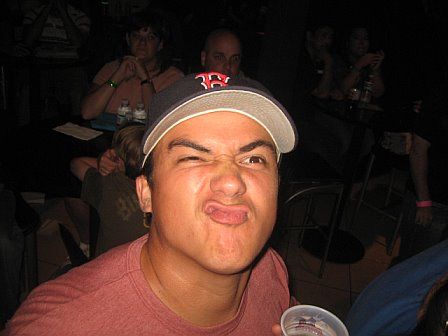 great night. fun music. i love my friends! and this guy! he had a blast and sang every word to every song!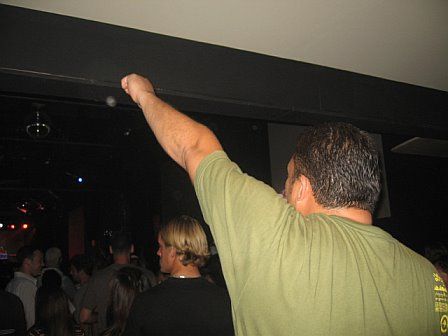 that's it! good times. OH! hey! LISTEN UP! EMERGENCY ALERT! ALERT!
i walked out to my car at kyle's sunday night to see it surrounded by police and "on-lookers"
someone was like "is this your hybrid?" i was freaking out. it wasn't that bad though. well, nobody died. but they DID smash my window and take my totally fab rasta animal-print Dior bag with my wallet/cell-phone/digi camera in it. now before you say anything, i was only there for a minute! but ya... so whatevs... no [pink razr encrusted with swvoraski crystals] phone or [canon sd500 with same crystals] camera or ID or money for that matter until i get a new paycheck because the crackheads drained my bank account at jack in the box and the gas station before i had a chance to cancel it. so if anyone locally sees someone trying to sell my shit or walking around with a super dope bag...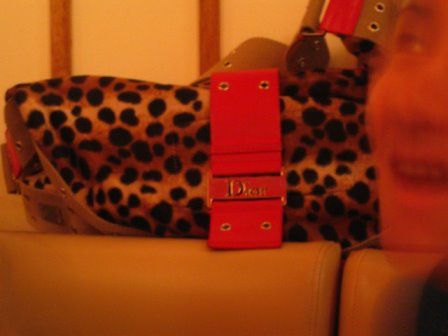 kick them! knock them down. tell them i want my pictures of new jazz quartet at ward rafters back! .......*ugh*


home